With its profusion of shops selling manga and games along with the ubiquitous maids trying to lure you to their cafes, Akihabara has become one of the most distinctive and interesting parts of Tokyo. It wasn't always like this though. Here are what we consider to be some lesser known historical facts about Akihabara.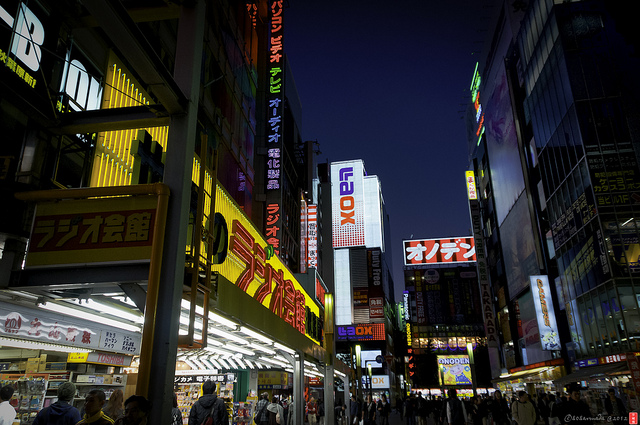 Source: Warren Antiola on Flickr
1. It Hasn't Always Been Known as Akihabara
The Akihabara name only came about after a major conflagration in 1869 which cleared the once densely populated residential area leaving an open field which was retained as a fire break. Initially, it was actually known as Akibabara. The current pronunciation dates from the twentieth century.
2. "Electric Town" Started as a Black Market
After World War II there was a demand for radios and radio parts — met by open air vendors in Akihabara. This unregulated market was eventually brought under control by the Douglas Macarthur led GHQ, but the trend was started. The outdoor stalls moved indoors into dense alley-like malls. While many of these have disappeared, you can still see some on the left as you leave Akihabara Station from the electric town exit.
3. Akihabara was the Scene of One of Japan's Biggest Mass Killings in Modern Times
At midday on Sunday, June 12th 2008, a solitary attacker drove a 2-ton rented truck into a crowd in Akihabara. He then jumped out of his vehicle and proceeded to stab people indiscriminately. In total, 7 people were killed and 10 were injured. One of the consequences of the attack was that the "hokousha tengoku" (pedestrian heaven — the closure of Chuo-dori to vehicular traffic so pedestrians can walk freely in the road) was suspended until 2011.
4. It was a Major Source of Income for the Aum Shinrikyo Death Cult
A normal weekday commute turned into a nightmare for thousands of people riding the Tokyo subway when the Aum Shinrikyo cult launched a sarin gas attack on multiple trains on the subway system. 13 people lost their lives and more than 6,000 were injured. Later, it was discovered that a major source of income was a successful Akihabara-based computer business which sold cheaply assembled computers. Since members lived communally and without money, Aum was able to assemble the computers more cheaply than anywhere else.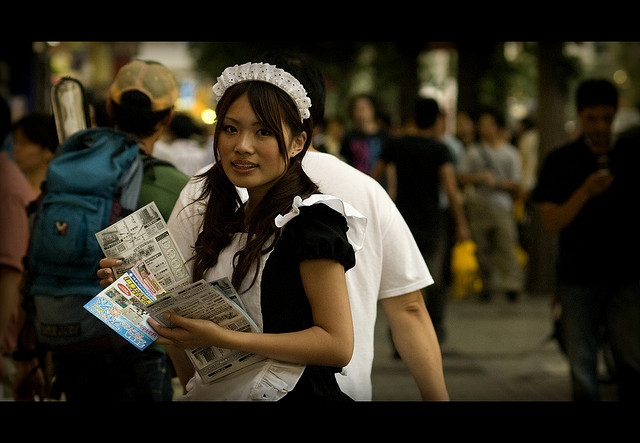 Source: Jesslee Cuizon on Flickr
5. The First Maid Cafe opened in March 2001
The very first cafe which kicked off the craze was Cure Maid Café which opened (and remains) on the sixth floor of a nondescript building just off Chuo-dori. The maid craze was allegedly inspired by the frilly but form fitting uniforms worn by the waitresses at the American-inspired Anna Miller restaurants that used to be dotted around Tokyo. Although the maid craze has died down somewhat, there are still dozens of cafes in the area — each trying something slightly different in order to stand out.
If you're interested in Akihabara, Tokyo Cheapo is releasing a Cheapo's Guide to Akihabara. You can find out more here. The guide is free to download on January 23rd.