On July 12th visitors to Yoyogi Park may have spotted some clothes that had been left in the hedges and foliage like garbage.
But far from being discarded items of apparel by profligate Tokyoites, this stunt was part of a fashion show being held at Shibuya Parco Part 1 earlier in the day.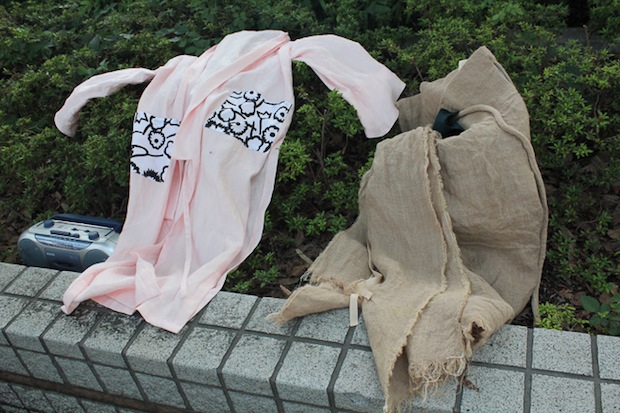 The "2.5D" fashion show by Tetsuya Yamamoto's Potto brand for its 2013 collection (Yamamoto's first collection in five years) is now on sale at the Shibuya Parco's MEETSCAL store until August 9th.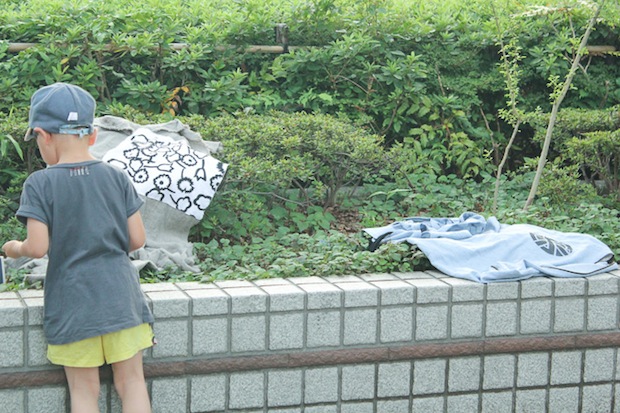 For the Yoyogi Park guerilla fashion promo event, a radio was also left at the site playing atmospheric dialogue about urban legends, and the 15 items of clothing were "decorated" with garbage bags. Visitors were not prevented from picking up and taking a look at the "found fashion" items, though we presume staff were around to stop people from actually taking things home.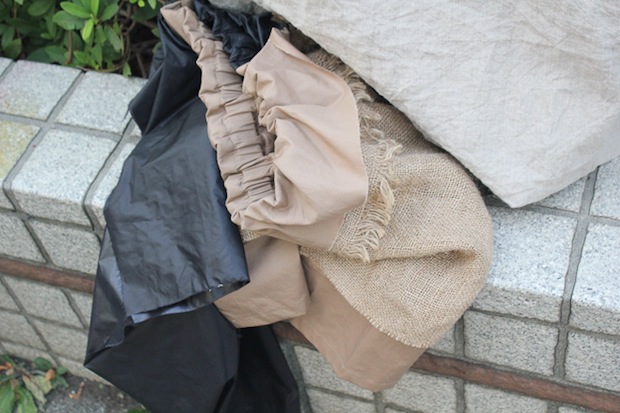 The show at Parco was also anything but conventional — a pseudo-installation event with guitar performances integrated with photography and video. The clothes were modeled like they were recycled items, igniting new ideas about our values towards materials and apparel.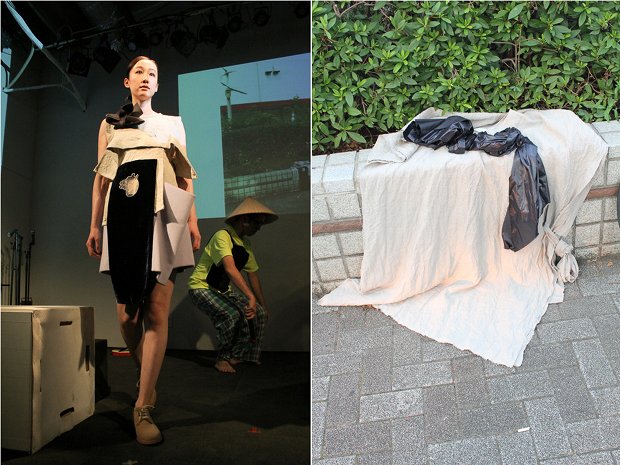 [
Image source
]