Another day, another intriguing Hatsune Miku collaboration.
From expensive opera productions to every piece of merchandise an otaku can get his hands on, Hatsune Miku is not just a virtual idol, she's a veritable industry in her own right.
Now her paymasters have got together with Gakken, the company behind the Otona no Kagaku ("adult science") series of magazines that always come with some sort of model or build-it-yourself kit.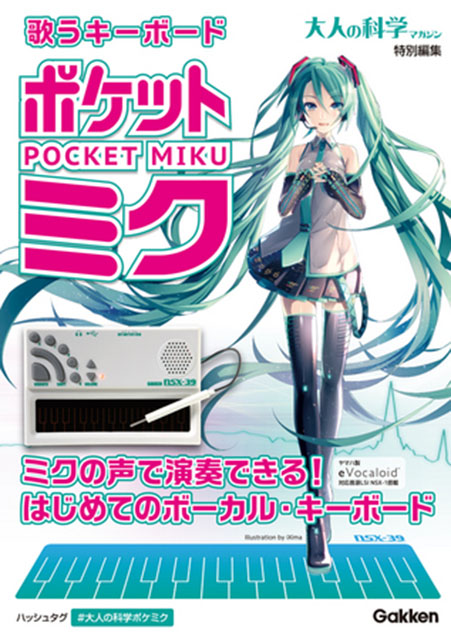 The latest issue of Otona no Kagaku is bound to sell out fast because it features a Pocket Miku Singing Keyboard. The nifty DSX-39 digital pocket keyboard is preloaded with samples of Hatsune Miku's unique vocals. Just use the touch stylus to play five sounds in the signature eVocaloid style.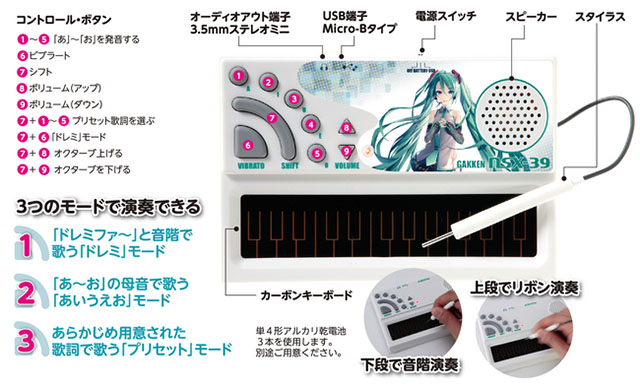 You can vary the octave and do other tricks. Here you can see someone trying it out.
If you're a fan of Hatsune Miku, you can order your own Pocket Miku Singing Keyboard via JapanTrendShop.