This is sure to get fans of Sanrio's popular feline character super excited. Behold, folks, the Hello Kitty Color Contact Lens, a pair of violet-colored contacts with the Hello Kitty character decorating them in a cute circle of cat faces and hearts.
Needless to say, these are not corrective lenses, so they won't do anything for your actual eyesight — though they will do lots for your kawaii factor.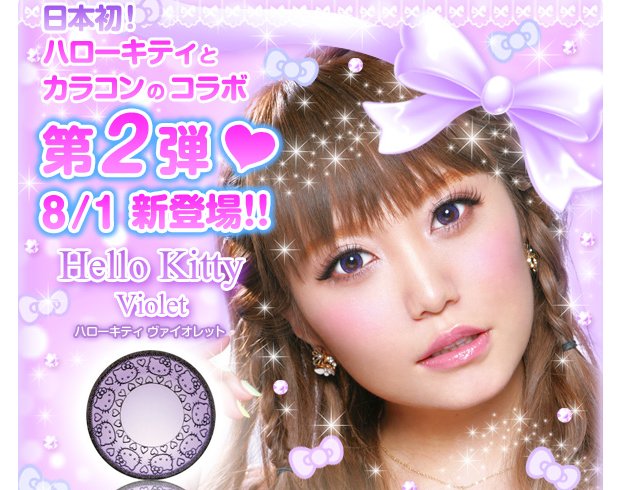 The lens even come with a special Kitty-themed box and contacts case, and are designed for use for around a month.
This is apparently the first such product of its kind in Japan (though the makers are advertising it as "number 2" in a series?), and it is made by Fall in Eyez on official license from Sanrio.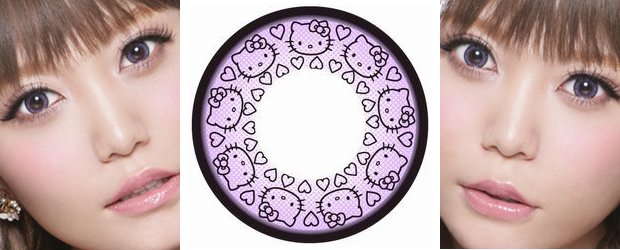 The contact lenses are available internationally via JapanTrendShop.