Kagawa prefecture on Shikoku island, famed for its udon noodles, has found another way to turn its popular food to good use — power.
Chiyoda Manufacturing in Takamatsu City has announced "udon power generation" in which waste udon noodles are fermented to make methane gas, which is then burnt as fuel to drive electricity-generating turbines. This will be sold on to Shikoku Electric Power Company from September. In a year it is planned to make around 50 households' power, or 180,000 kilowatt-hours. The generation facilities will also be available for purchase by other would-be noodle electricians.
The same company has already been manufacturing biomass ethanol gas from waste noodles from Kagawa and the methane gas plan emerged when they wanted to utilized the leftover materials from their previous bioethanol operations.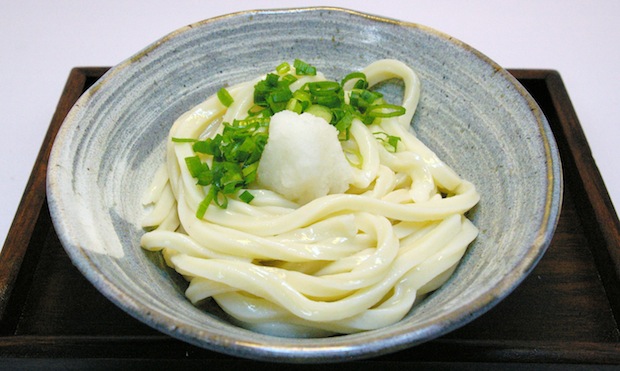 Using around 1 ton of raw garbage collected from restaurants and 1.5 tons of udon used in ethanol production, this then forms one day's worth of fuel that is placed in the fermenting tub to be burnt. This produces methane gas, which drives turbines that generates electricity.
The plant can be operated for twenty-four hours a day and then sell its output for some 7 million yen a year. This value almost doubles when you add in the income the company receives for supplying waste disposal services to udon manufacturers and restaurants to take their waste noodles off their hands. Now that's what we call an ace renewable energy business model.