It seems that you can't claim to be famous these days unless you take part in the Ice Bucket Challenge to promote awareness of Amyotrophic Lateral Sclerosis (ALS).
In Japan there have been a fair few big names enjoying the fun of the charity campaign this month. While Ayumi Hamasaki and other pop stars nobly undertook to get drenched in cold water, the biggest headlines were actually generated by businessmen accepting the 24-hour challenge.
Most notably, buckets of cold water were dumped on SoftBank's CEO Masayoshi Son (and Japan's richest man) did it, as did Yasushi Akimoto, the head of the company behind AKB48, Akio Toyoda (of Toyota), and even Kumamon, the regional mascot for Kumamkoto Prefecture.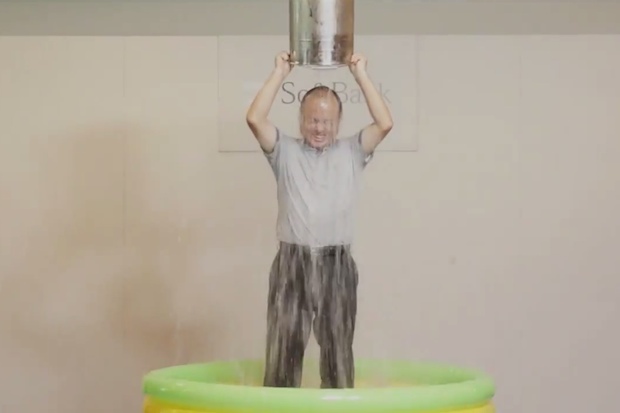 Masayoshi Son was the only major businessman we know of in Japan who had the guts to pour the water over himself. We'd expect nothing less from the self-made millionaire. However, we presume that the SoftBank Pepper robot, a celebrity in its own right now, is safe from the water? Who knows what it would do to the circuitry.
This video features a roundup of the most famous Japanese celebrities taking on the ice bucket challenge.
Other local celebrities who have taken part in the Ice Bucket Challenge include figure skater Mao Asada, singer Kaela Kimura, EXILE's Takahiro, and AKB48's Mayu Watanabe, as well as figures from the worlds of sports, rakugo, tennis, politics, comedy and more.
There is a timeline of some of the significant Japanese ice bucket challengers on Jonathan Axup's blog. We're still waiting for the Prime Minister to comply!