Stores of SoftBank, one of Japan's three main mobile phone providers, will be staffed by robots, announced CEO and Japan's richest man Masayoshi Son at a press conference today in Tokyo.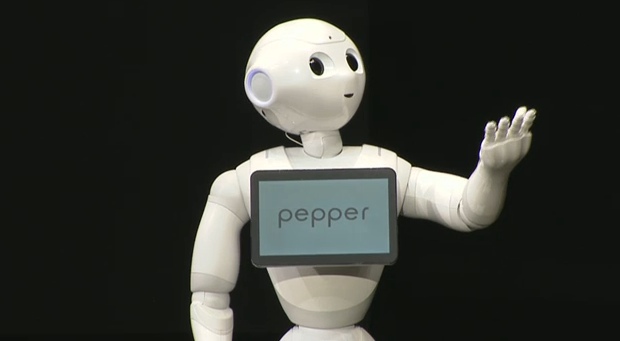 The robot is the Pepper, a new model developed by French robotics company Aldebaran, who have previously produced robots like the Nao and in which Softbank took a stake in 2012. Foxconn will build the new robotic shop attendants.
Pepper is the "world's first personal robot with emotions". It can learn from interactions by using a cloud AI system so that other Pepper robots can benefit from each unit's experiences with customers and humans.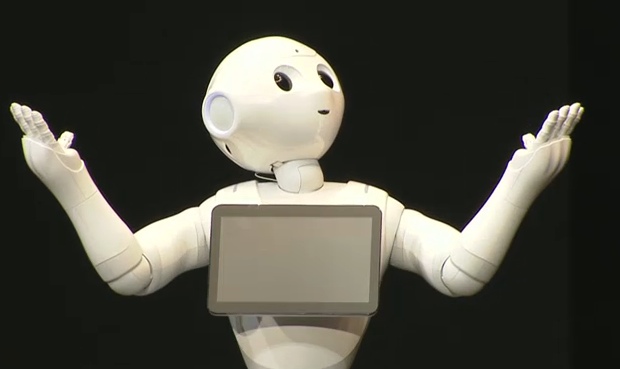 Shown off in the demonstration today, Pepper is a short humanoid robot with a tablet on its chest, no doubt for customers to use to browse information on products and for Pepper to show things to people. While it doesn't have legs, it does have arms that is can use to wave realistically and greet people. It can even sing and dance. Forget the uncanny valley, this is cute robotics!
News sources are placing the new bold development in the context of Japan's aging population, since robotics has frequently been touted as a solution for a future nursing shortage. Japan's overall robotics market was worth about 860 billion yen ($8.38 billion) in 2012 and is forecast to more than triple in value to 2.85 trillion yen by 2020, says Reuters. With the announcement of the Pepper, it's about to get bigger.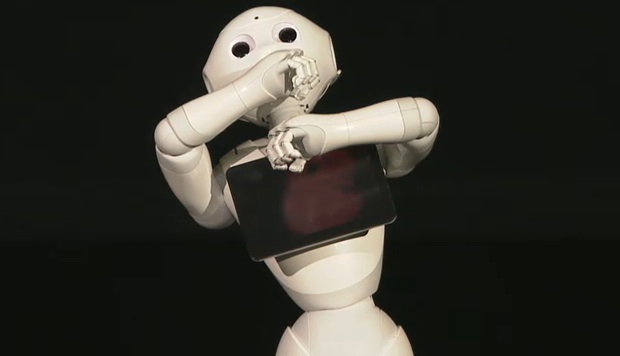 Pepper will be serving customers in two Tokyo SoftBank branches from tomorrow (June 6th) and will also go on general sale next year, priced at a very modest circa ¥200,000 (around $2,000).
*Update*
There's now an official video of Pepper!