Get ready for "Kiss Day".
Yes, this Saturday, May 23rd, is apparently the day of smooching, at least in Japan at any rate.
And Edition, a club in Akasaka, central Tokyo, is celebrating by asking couples to kiss, though not in the way you'd think.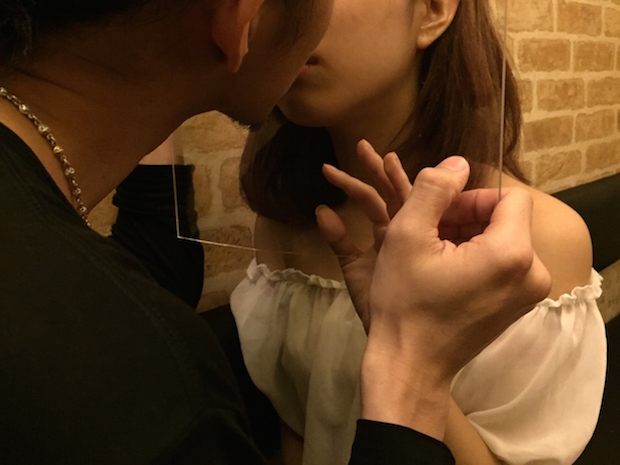 May 23rd is "Kiss Day" because it's the day that saw the release in 1946 of the first Japanese film with a kissing scene, Hatachi no seishun (20-Year-Old Youth). Not surprisingly, the scene was a decorous one by the standards of today but at the time it was a big deal.
Directed by Yasushi Sasaki and starring Kaoru Aikawa and Michiko Ikuno, the actors actually kissed each other through a gauze to protect their modesty.
Borrowing this concept, Edition's plan is to get several hundred couples to kiss through acrylic plastic panels of see-through plastic.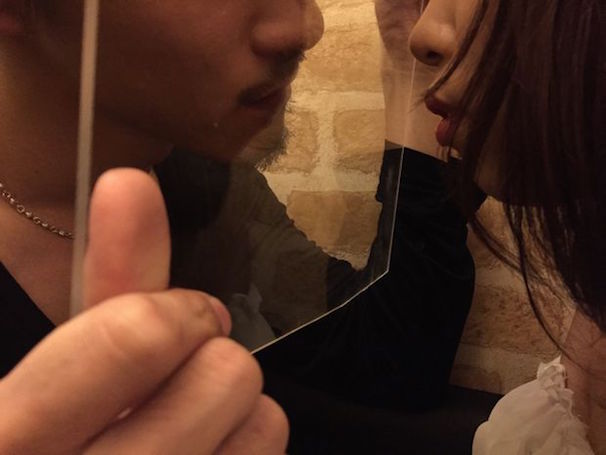 The party event is expected to attract around 250 people, though you have to be aged between 20 and 35 to join in. Oh, and it costs guys ¥5,500 ($45) and girls ¥3,000 ($25). That's an expensive kiss and we're not even sure if this counts as getting to first base.
Who says romance is dead?
In 2011 there was also this "kiss transmission" device. While the "acrylic kiss" is certainly more low-fi, we're not sure if it's any less weird.
Japan actually seems obsessed with anniversaries of late, from "Condom Day" (May 6th) to "Ninja Day" (February 22nd). Every month seems to bring another oddity, though the possibilities they present for promotional events are interesting enough.