Konica Minolta Planetarium Manten in Sunshine City is set to undergo renovations in September and reopen in December with special "grass lawn" and cloud" seats.
The idea is that you can lie back and pretend you are watching the stars from your garden or while floating in the air.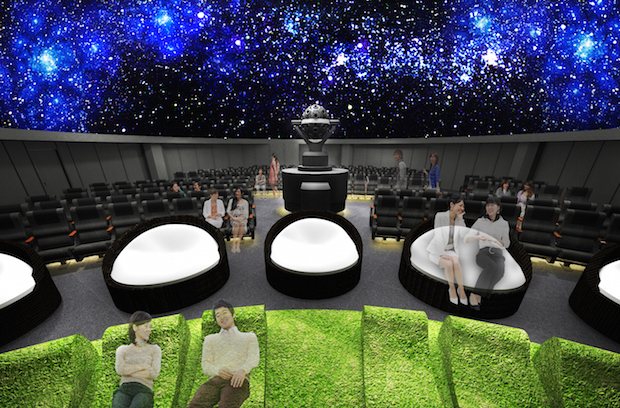 Located in Ikebukuro, a neighborhood in northwest Tokyo, the planetarium will still have regular seats but for anyone who has ever dreamed of riding a cloud to watch the heavens, now is your chance. The lighting is also going to be adjusted so it resembles candle light.
Hoping to benefit from the kind of renaissance east Tokyo has seen thanks to the Tokyo Skytree, Ikebukuro is attempting a face-lift ahead of the Olympics. While it's not quite the Hikarie, the oddly named Wacca complex opened in the famously rather run-down district last September. The local Toshima ward government also pours lots of funds into arts projects in the area, including Japan's largest theatre festival that takes place mostly at venues around Ikebukuro.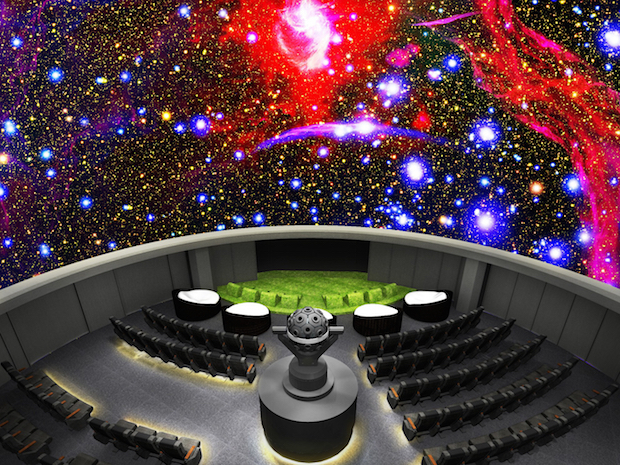 Japan has a fondness for planetariums (or planetaria, if we want to be formal). There are a surprising amount of planetarium facilities tucked away inside malls and even public libraries.
Back in the 1990's, Takayuki Ohira designed the Megastar, the largest ever planetarium with over a million stars.
He also helped developed the Sega Toys Homestar series of home planetariums. Though they have stopped releasing new entries in recent years, this was a phenomenally successful series and testifies to the interest in planetariums among Japanese consumers.