The rainy season is upon us: get ready for several weeks of rain around Japan.
Any visit to a major store in Tokyo will mean you are confronted with a mountain of products designed to help you combat the wet time of the year. From umbrellas to raincoats, boots and towels, there is no end to "rainy season" merchandise.
Here is our pick of some the most interesting umbrellas in Japan.
Designed by Hiroshi Kajimoto for +d/H-concept, the UnBrella Upside Down Umbrella is awesome as it name sounds. No one will forget you in the rain when you unleash this umbrella! It works brilliantly and is super easy to open up and protect you from the elements.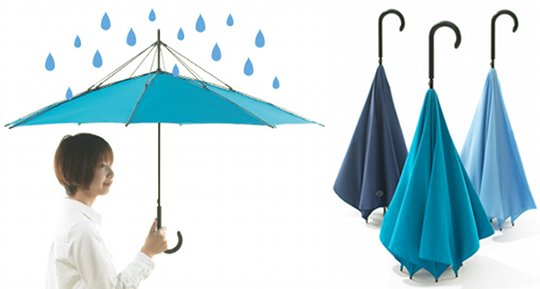 It can stand up on its own, ideal for when you have nowhere to prop your umbrella up against. It will also keep the wet part of the umbrella inside once you've closed it, meaning things don't get dripped on when you put it away after coming indoors. Instead, the water runs off while enclosed by the folds of the canopy.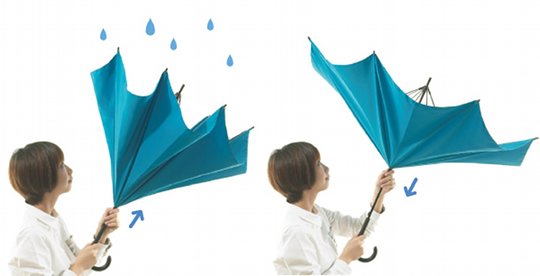 Made with special water-repellant coating technology by Komatsu Seiren, the unnurella (literally, the "un-wet umbrella") by WPC and Kazuya Koike of Doogdesign can just be shaken once and the rain droplets will be all gone. Your umbrella will now feel dry and you can take it around without fear of getting your clothes or other people wet when you ride public transport.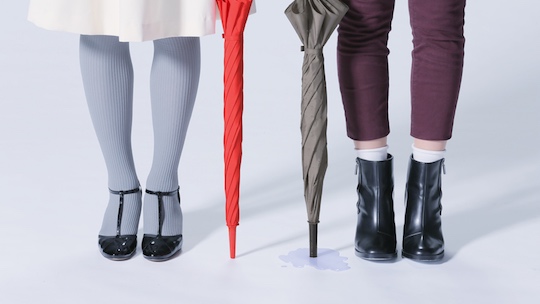 One of the funnest and most eye-catching entries on this list, the Vegetabrella Lettuce Umbrella looks like a romaine lettuce head.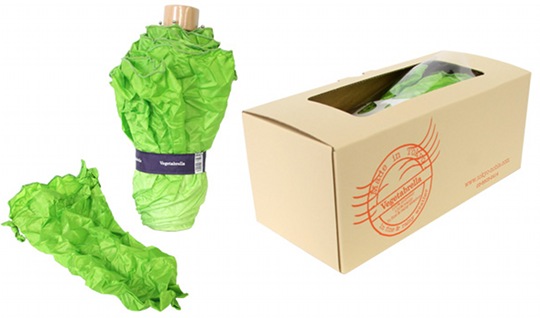 Japan is famous for its "fake food" restaurant displays and having a general obsession with cuisine. Perhaps it's only natural that Yurie Mano (h concept) came up with a salad-like way to keep off the rain. Folded up and wrapped in its cover, this parasol could easily be taken for a romaine lettuce. Opened up, it protects you from the elements as well as shows the world you like your greens!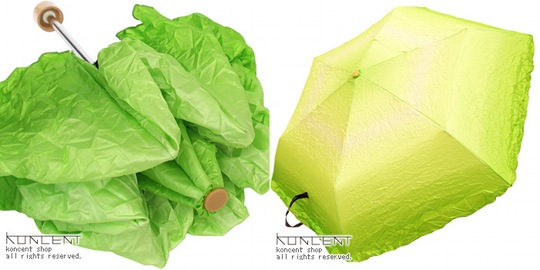 The Nippon-Ichi Fujisan Umbrella is a tribute to one of the most instantly recognizable symbols in the land of the rising sun. The design on the canopy forms the famous snow-capped Fuji shape as seen from above but (and here's the really cool thing), it's made up of mini triangular Mt Fujis too! The name in Japanese is also a clever pun, meaning both "Mt Fuji" and "Fuji umbrella".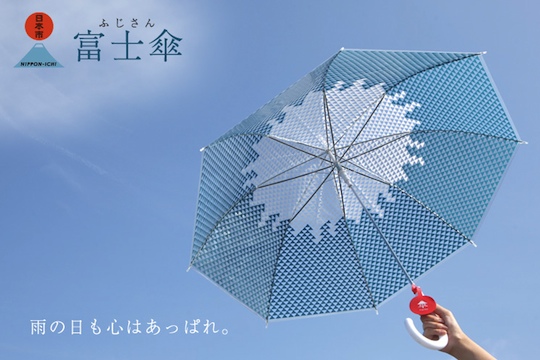 A really self-indulgent choice this one but we love it. The Shippo Tail Umbrella by MicroWorks truly makes rainy days fun. The umbrella canopy is tied up with the tail of an animal, who then accompanies you around as you ward off nature's elements. Made using leftover materials, these colorful umbrellas are environmentally friendly too. There are several different colors and three animals: monkey, cat or momonga – the Japanese dwarf flying squirrel.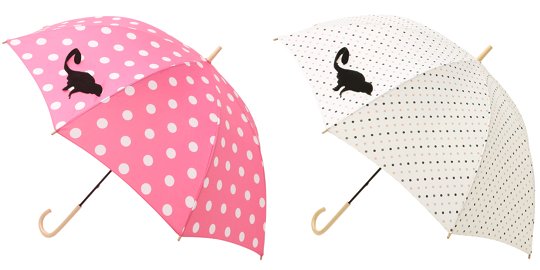 So now you know how to stay dry in style, folks!