Another Valentine's Day-themed post for all you romantics out there, just in time for February 14th in some parts of the world!
Here's a couple nice Japanese romantic apps we have found — surely not the only ones of their kind in the world, but that doesn't stop them from being a bit cute.
Sand Message is an app allows you to write a message in a color of your choice and then have your partner "blow" the sand away to reveal the words.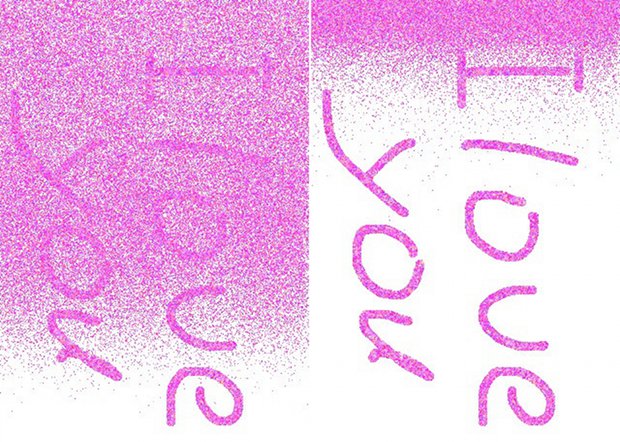 And if an app is too mundane for you, how about this different Sand Message service — where someone will literally write your message in the sands of an Okinawan beach, and then send you the picture… all for ¥300. (Unfortunately, due to an overwhelming number of orders, the service is currently stopped.)
The app Wadai ageruze, whose title means something like "I'll give you a topic!", is a way to combat those awkward dates where the conversation isn't flowing so well.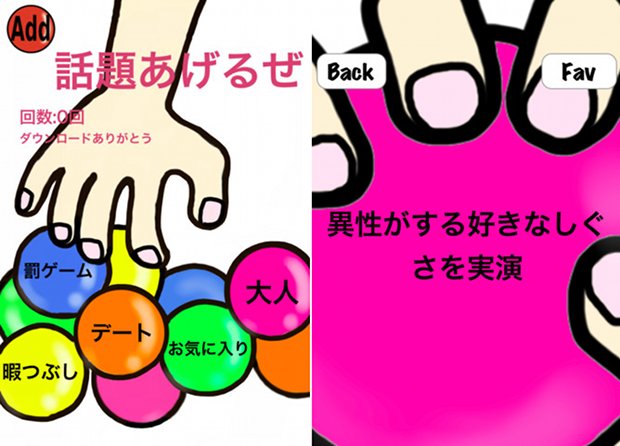 A quick tap and the "hand" will reach down to get a ball, each of which features a useful tip for something to talk about.
You can also add your own topics to use later.