JoJo's Bizarre Adventure, Hirohiko Araki's manga that started life in 1987, may not be as big as One Piece or have the otaku kudos of Neon Genesis Evangelion, but that hasn't stopped it selling 70 million copies in Japan alone.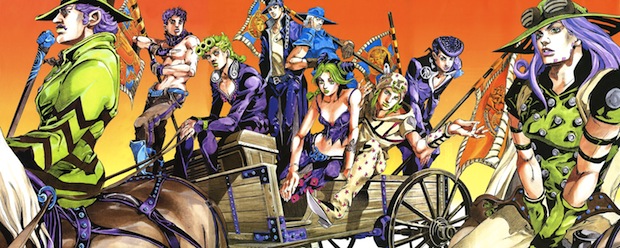 And like any self-respecting manga franchise, there is a spin-off anime series and already plenty of tie-up merchandise and goodies to get, including smartphone gloves perfect for tapping on your touch-screen in the winter.
This new product is a bit more exclusive, though, and hi-tech!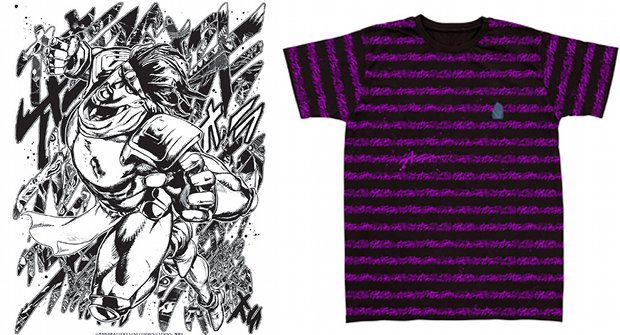 JoJo's Bizarre Adventure has got together with Beams T, the snazzy line of t-shirts by Beams, to offer Ora Ora Stripy T-shirt, an augmented reality t-shirt that works with your phone to bring Jotaro Kujo out of your clothes and into your life.

Jotaro Kujo is the main character from Stardust Crusaders, the third part of JoJo's Bizarre Adventure. He uses the "Star Platinum", a co-called "Stand" which gives him magical powers. The t-shirt name "ora ora" derives from one of Kujo's popular battle cries in the manga and anime.
Here is a ten-minute example of Kujo and his "ora ora ora" in action:
Orders are only being taken until 11:00 on Friday!