Japan has a declining birth rate but the toymakers are still trying hard to find new ways to entertain children in the twenty-first century.
Here's a brilliant example from Takara-Tomy.
The JouJou Cube Touch (no relation to a certain manga series) is an interactive digital toy for kids to learn while they play.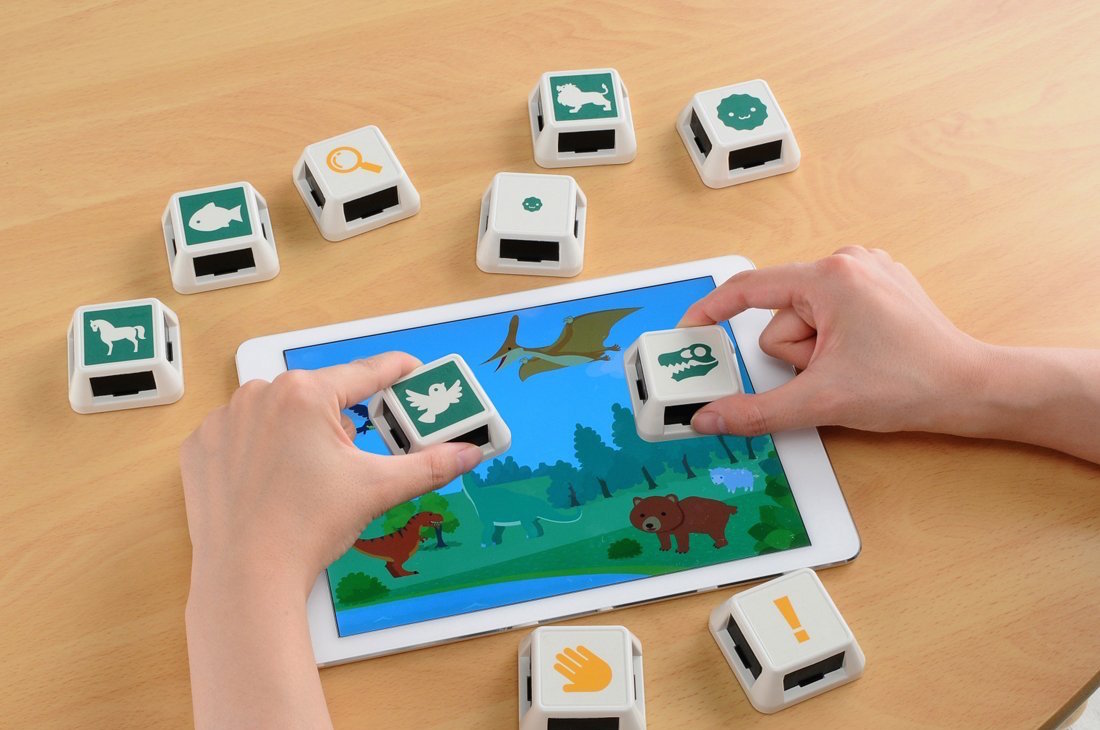 Pick up the digital stamp cubes while touching the black panels on the side. Place these onto your iPad screen to interact with the colorful 2D world.
You can move things around and initiate responses from the cute animations, as well as paint and design vehicles and animals, and more. Combining different types of blocks creates all kinds of new scenarios and effects on the screen.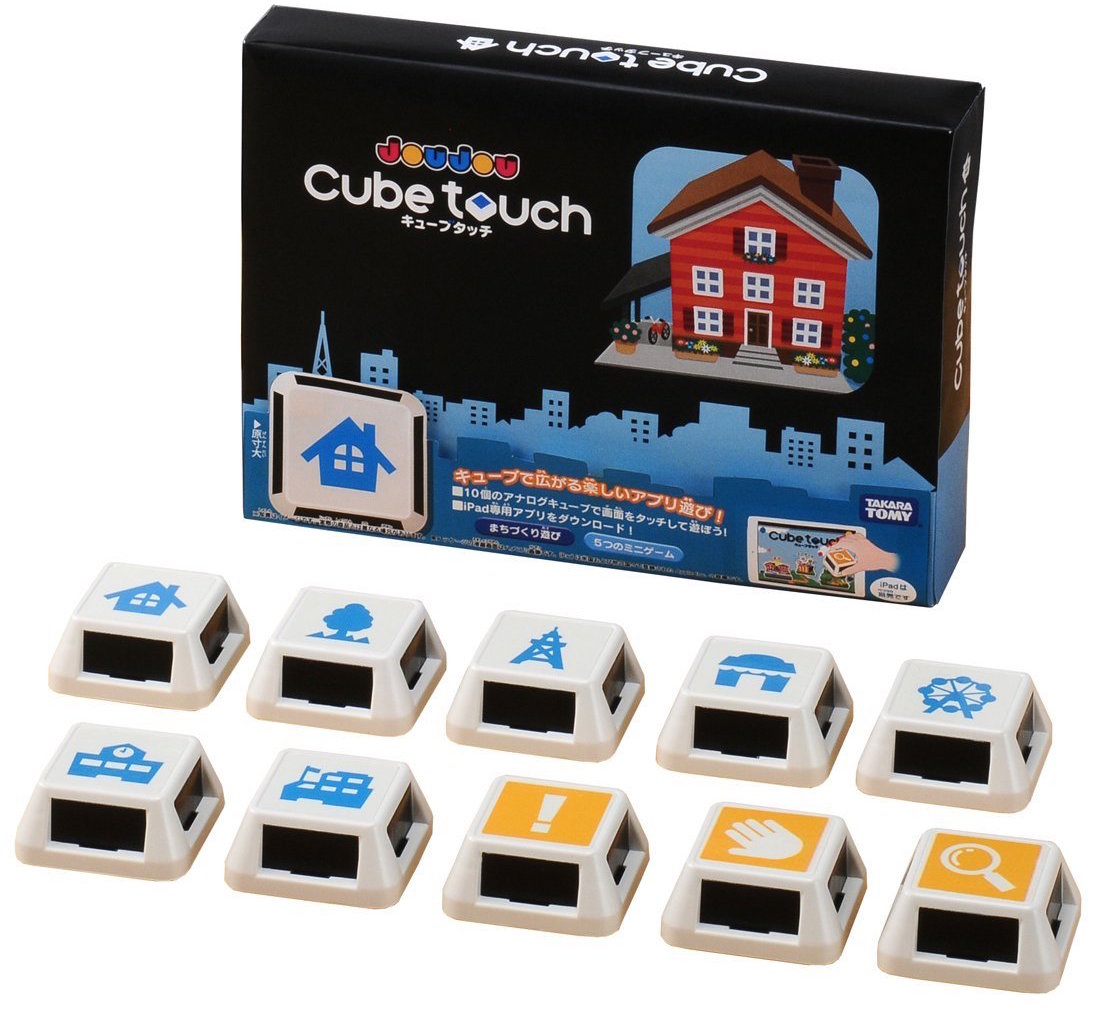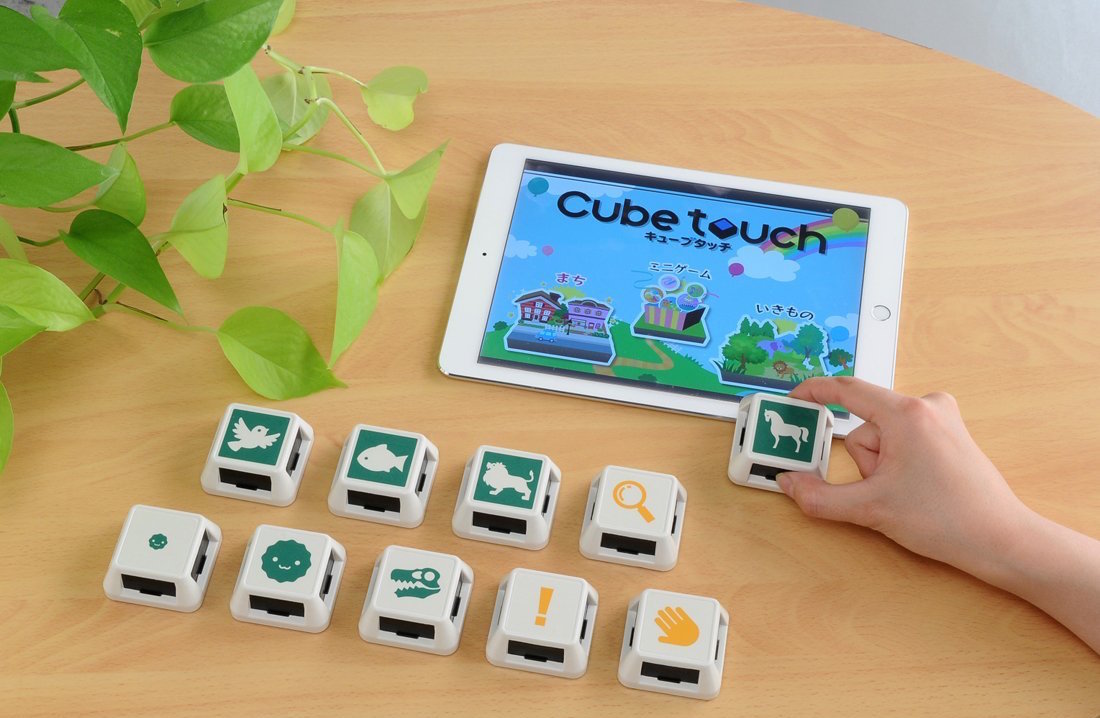 The blocks/cubes don't require any batteries but the iPad needs to have the dedicated app.
There are two versions: Living Creatures (featuring animals) or Town (featuring buildings, parks and more).
Here are the four games you can play.
Takara-Tomy promises this is just the first in a series of Joujou futuristic interactive toys for all the family.