Visitors to Japan in the summer are often surprised by the way women will almost obsessively use parasols (typically black ones) to keep off the rays of the blazing sun. Come even just the smallest amount of sunshine in other countries, people will be stripping off as much as decency allows in order to benefit from the possibility of tanning pasty legs and shoulders and arms into something that resembles a healthier color.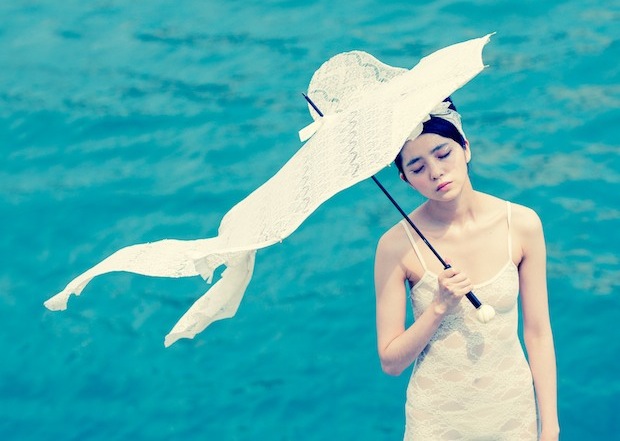 [Image source]
And yet the pale white is the default color. Remember, this is a culture in which whitening cosmetic products are bestsellers.
That doesn't mean you can't enjoy the sunshine, though, especially the poetic charms of sunlight filtered through the leaves of the trees. Many a romantic haiku was no doubt composed when resting against a bough in some arboreal delight in the countryside, listening to the cicadas furiously whining, the light filtrating down via a gauze of leaves.
Okay, perhaps I'm overdoing things here — but here's a way to get your own mini pastoral experience in your hands.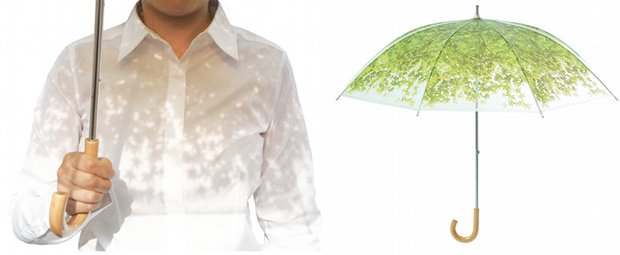 The Komore Leafy Shade Parasol by Design Complicity is a semi-transparent sun shade that creates patterns of leaf-strained sunshine. (Komore, or, to be accurate, komorebi, means sunlight filtering through leaves.)
Not only does this polyester parasol look rather attractive from the outside, it functions as a parasol and also a mobile tool to enjoy the gentle grace of nature.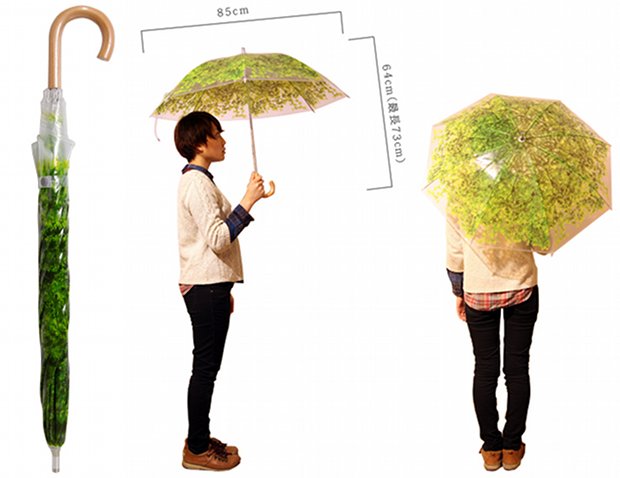 The Komore Leafy Shade Parasol has proved popular and availability is limited, but it can be purchased and shipped internationally via the JapanTrendShop.