Relive the 1990's dance scene from Tokyo with the Kumiko Araki Juliana's Tokyo Dance Disco Exercise DVD Set.
Araki was one of the dancers from Juliana's, THE trendy nightclub in Tokyo during the first years of the 1990's.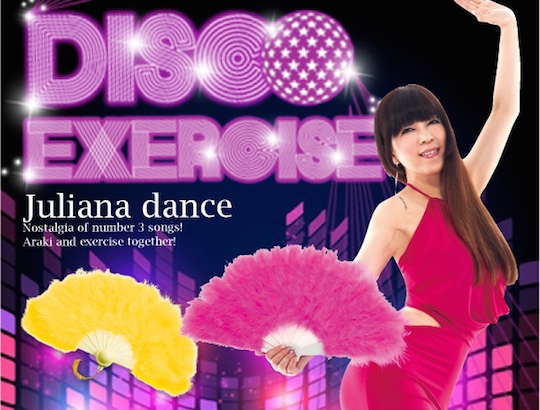 It was famous for its slinky girls dancing with brightly colored feather fans. The new nostalgic set includes a replica fan and DVD so you can not only resurrect those early Heisei moves, but also slim down (and return to your 1990's shape).
According to a 2008 Japan Times interview she "spent almost every weekend at Juliana Tokyo during the time it was open from May 1991 to August 1994."
"I don't feel Juliana is something that once ended; I feel I have lived my life with Juliana's. I will probably keep dancing even at an elderly care home," she says.
Juliana's was responsible for fads like bodi-kon (or bodycon), figure-hugging outfit for girls.
If you were pretty enough you could dance on one of the special raised platforms. Oh, those innocent days.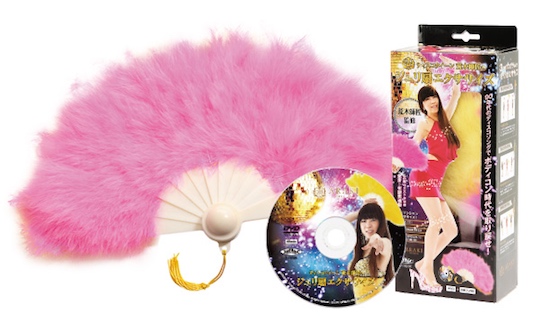 Araki was one of those ladies and she became a celebrity, appearing on TV to share her tips on dressing and dancing.
Though into her forties now, Araki still wears her trademark outfit. Having seen the fiery end of the Bubble days, she thinks men today are too wimpy today. She makes a living now teaching guys to be more macho and reenacting the dances she helped immortalize.
With the Kumiko Araki Juliana's Tokyo Dance Disco Exercise DVD Set you can learn the dance moves to three songs, each with a different routine, and a double-colored feather fan.
No bodi-kon is included but we reckon one shouldn't be hard to track down on eBay.