Wearable gadgetry just got more functional, thanks to Lotte, the candy maker who has come up with the Rhymi-Kamu chewing gum bite counter earphones.
The Korean company, also based in Japan, developed the earphones with medical experts as a publicity stunt for its chewing gum but they genuinely work.
Using ear sensors, the Rhythmi-Kamu ("kamu" is Japanese for "bite/chew") detects movements in the ear canal. These are created when you chew and the more frequent the movements, the more you are chewing.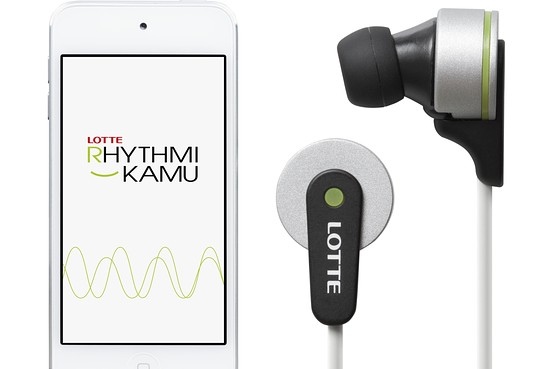 Okay, so what? Isn't this just another health device or life log gadget? Well, this is cool not because it measures how much you are chewing. It's neat because you can then essentially use your "bite" to control things.
By having your Rhythmi-Kamu earphones connected to your phone, an app could potentially monitor your bites to know when you want to change a music track, turn off the audio, and so on. E.g. two quick bites could be the signal to stop the music.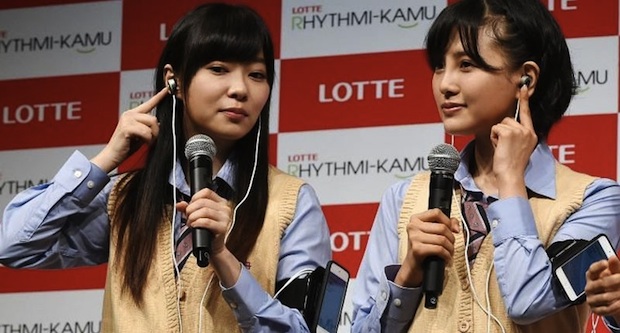 As part of the promotion, Lotte paid to have some idols from HKT48 try the Rhythmi-Kamu earphones out.
The bad news is this great idea isn't an actual product (yet). But who knows, maybe one day in the future chewing will count for something. For now, Lotte is leaning the earphones to universities and research institutes for use in studies.