Maid cafes in Akihabara have almost become a cliche of themselves, catering for the curious tourist as much as the genuine enthusiast. But cosplay restaurant subculture apparently still has some tricks up its sleeve.
Take the Iron Maid Cafe — we had to be careful not to write "Iron Maiden Cafe"! — which opens as a temporary pop-up in the Maid Kissa Tougenkyou from November 1st.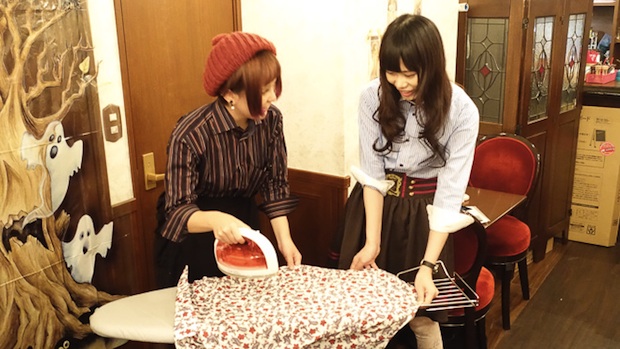 Iron Maid Cafe is nothing to do with a certain British heavy metal band or the notorious torture device. Instead it features maids who will iron your shirts for you, a sort of laundry service cum maid cafe.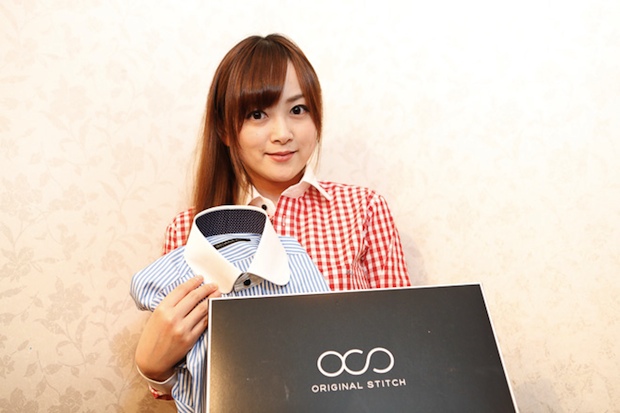 The menu includes the usual drinks and snacks, plus you can even get measured up for a tailored shirt by a maid.
The pop-up is a promo for Original Stitch, the American online made-to-measure tailor clothing service run in Japan by insprout.
Ahead of the official opening, some lucky people tried out the ironing service at Iron Maid Cafe, though we're pretty sure that regular patrons will have to remove their shirts first before the ironing can begin.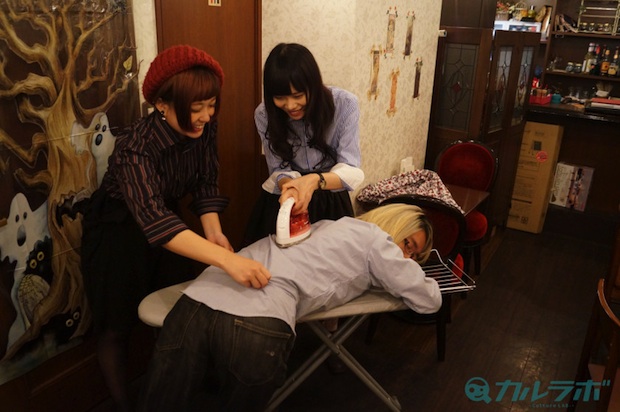 Having a maid of your choice iron your shirt for you will cost ¥800 (under $8), while getting a measurement from a maid as well as a handwritten message will set you back ¥1,000 (about $10). It seems you can't sit there and watching the maids do your ironing, though. The shirts are ironed and returned to you in 3-5 days.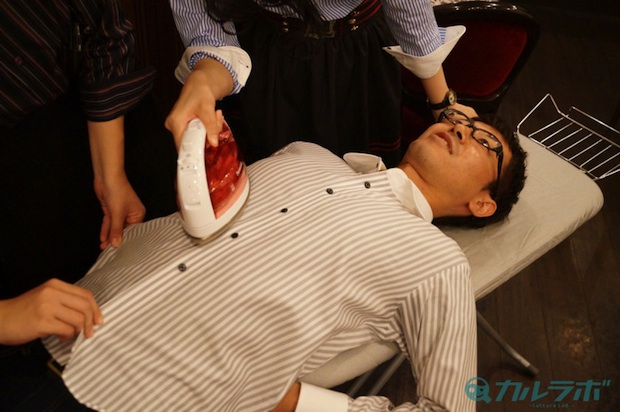 The Iron Maid Cafe is open November 1st to November 16th at Tougenkyou.