Searching for something to do during the New Year holidays? How about watching a tuna being cut up while dancing to house music?
Because that's basically the concept behind Maguro House.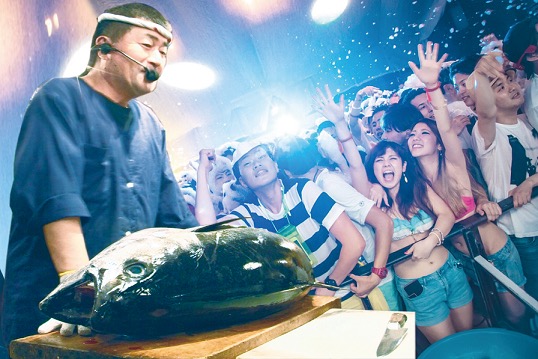 Organized by Afro&Co., the event kicks off at midnight on December 28th, when a 40kg tuna (maguro in Japanese) will be filleted, sliced, and diced into around 200 portions for the hungry partygoers.
It's free for women to attend, though places are currently full (more may be added), and costs ¥2,500 for guys.
Dropping the bass — or should that be tuna? — will be Kentaro Takizawa, DJ Shu-ma, and more. Cutting up the tuna will be east Tokyo-based Taikochaya, who specialize in tuna-filleting "shows".
The event will be held at Club Asia, located in the heart of Love Hotel Hill in Shibuya's Dogenzaka district.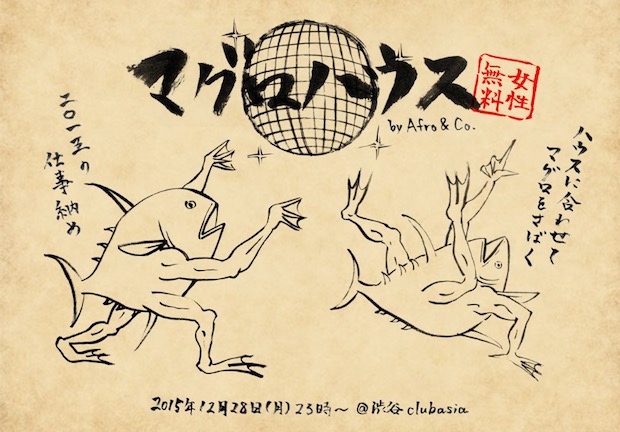 As Japan's clubbing scene suffered from a police crackdown against dancing, it has fought back with high-concept events such as the Techno Udon and the Seibu ageHa train that transformed a train into a mobile EDM nightclub!