Seibu hosted a special "nightclub train" event on June 5th-6th, featuring on-board DJs and music as passengers were transported in the charted train from Nerima non-stop all the way to Shin-Kiba.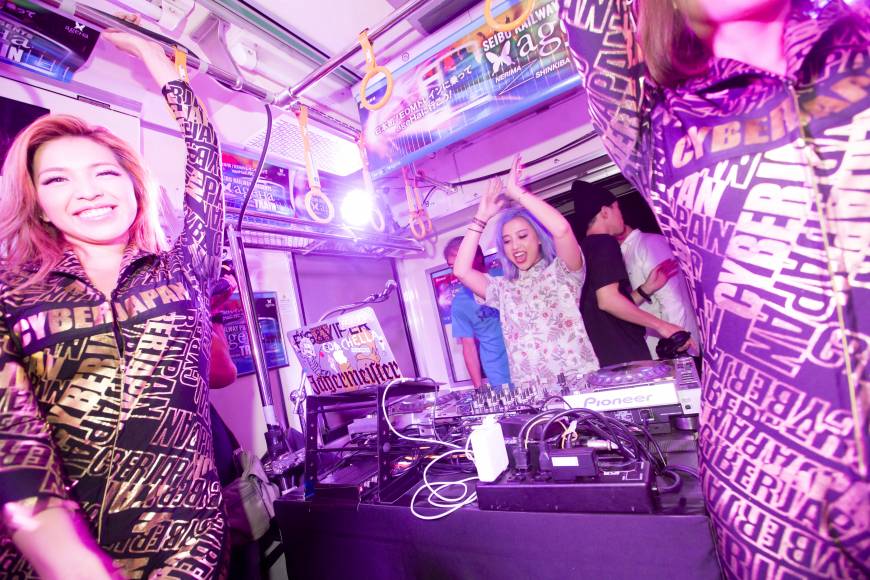 The sold-out event was devised in partnership with well-known nightclub ageHa, which is based in Shin-Kiba. A Seibu train was refurbished with DJ booth, speakers and everything needed to transform a regular commuter train into a club on wheels.
Seibu has a pretty dull reputation; it runs the train lines that people who live in the suburbs west and northwest of Tokyo take to go home. Adding go-go dancers and a thumping club soundtrack to the carriage facilities is certainly one way to liven up your brand image!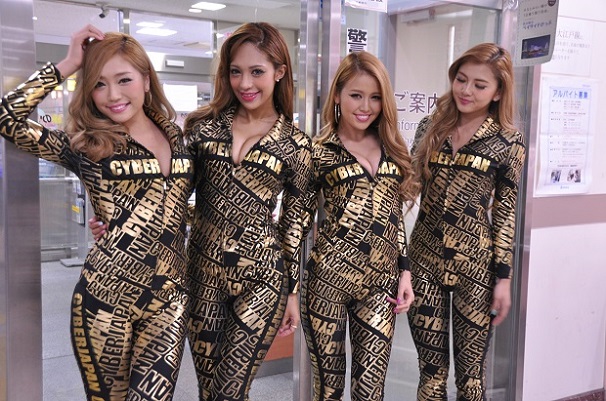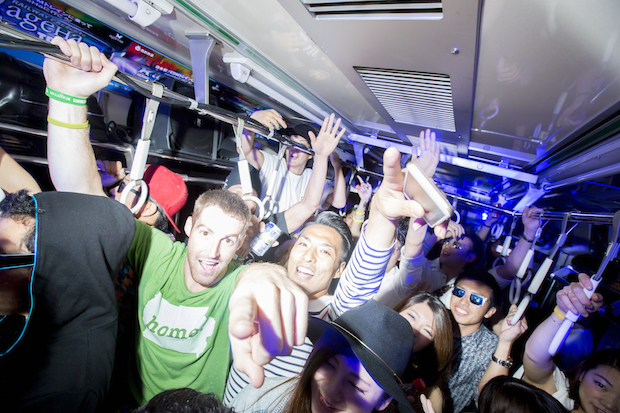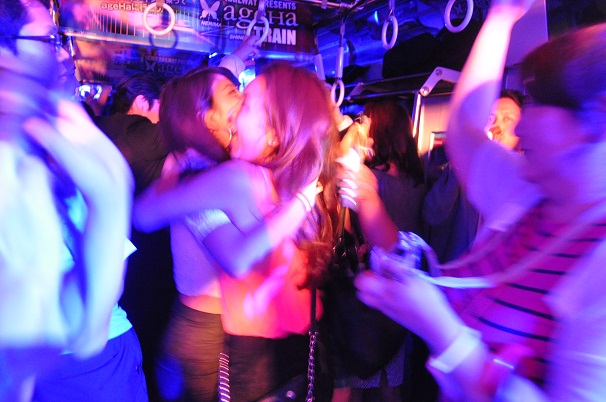 Seibu trains don't actually go all the way to Shin-Kiba, of course. The railway company partnered with Tokyo Metro so the ageHa Train could run on the Yurakucho subway line.
DJ Alisa Ueno was in charge of the tunes while the dancers were CyberJapan. Strobes, alcohol, costumes. This was no ordinary train: this was a crowded EDM locomotive, a forty-minute mobile mosh pit!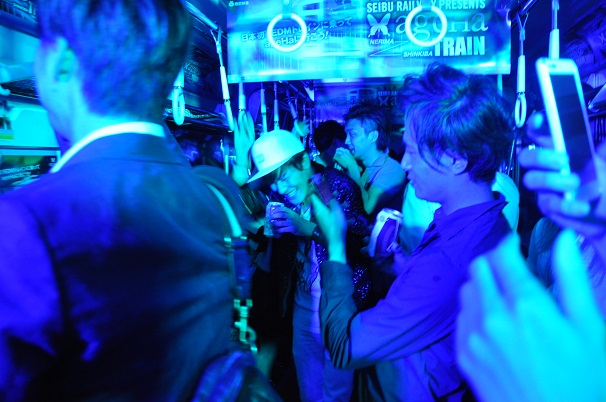 The intrepid The Japan Times had a nice write-up:
"It's just a regular train!" says a man in a suit next to me. Before I give him a "geez, old people" eye-roll, I look at the train and see that he's right — a plain old train save for the windows, which are covered in black vinyl. The inside looks normal, too, except that speakers have been placed on the luggage racks above the seats. For five minutes as the crowd boards, we replicate Tokyo's morning rush hour. Instead of grumpy office workers, though, we've got giggling young women in glow-in-the-dark cat ears.
The passengers alighted at Shin-Kiba for a group date event at the club itself.
A ticket for one of the two ageHa Trains that ran on June 5th and June 6th didn't come cheap, though. Male passengers/clubbers had to fork up ¥7,000, or nearly $60 (the ladies got on cheaper, at just ¥3,000 or about $25).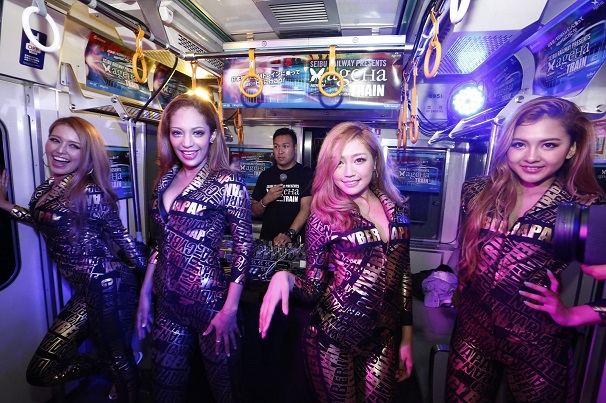 In total there were 480 places available, divided evenly per gender since the party was ostensible a gokon group date.
Given the amount of media attention the event received, we expect it will be repeated again in the near future. How about a Shinkansen version to really raise the stakes?