There is no doubt that Japanese anime's stories vary greatly from cute, funny, educational, heroic, romantic, horror, erotic to grotesque. Makoto Shinkai's latest animation film "The Garden of Words" (Kotonoha-no-niwa) — which was released on May 31st — seems to have its own genre: a collection of picturesque words, and images that speak a thousand words. As the title says, the story is about spoken words that show, not tell, one's emotions.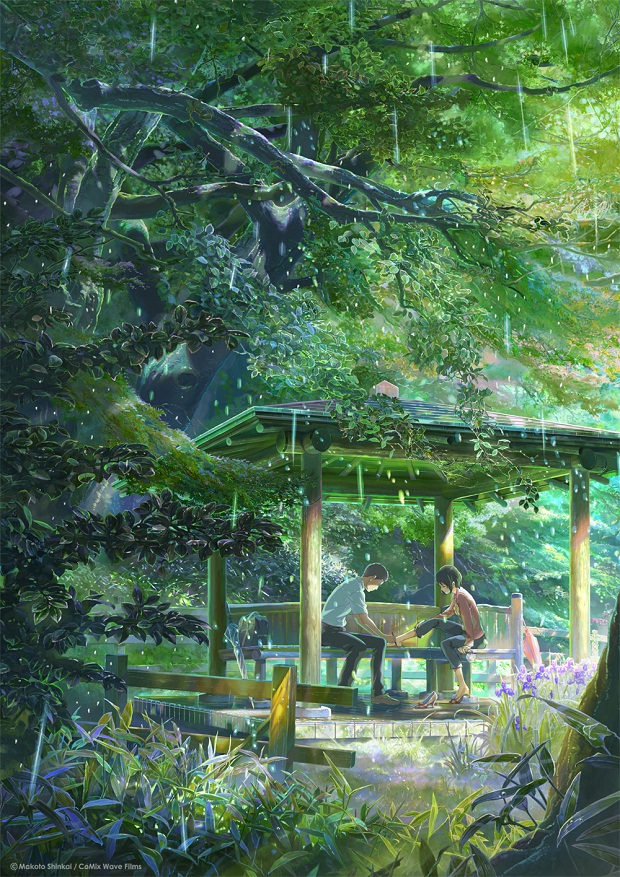 Shinkai states that "The Garden of Words" is a love story focused on the feeling of longing for someone. In ancient Japan, people wrote the word for love, koi, in two kanji with some different variants, and one of them was a combination of kanji for "lonely" and "sad," showing how people felt about being in love with someone. Evidently, these were the two major emotions associated with the state of longing for someone, and the implication was that their love would not have a happy ending.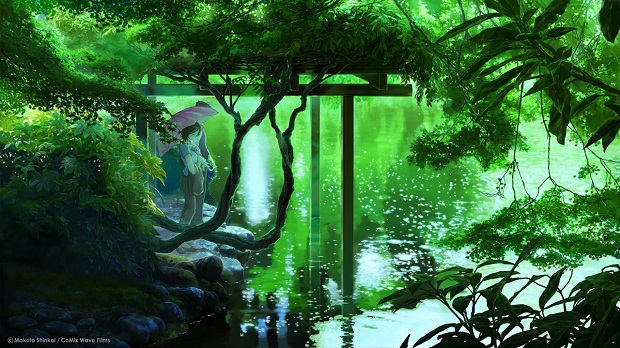 Takao Akizuki is 15 years old and wants to be a shoemaker. One rainy day in a garden, he meets Yukari Yukino who has forgotten how to walk, figuratively speaking, because she is lost in life. Takao wants to make shoes for her so that she can start walking again, but their rendezvous occurs on rainy days only, which will surely be less frequent as the end of rainy season approaches and summer begins to unfold. You can check out the trailer below.
Despite high anticipation, Shinkai's past work has received a rather degrading title of "an anime (film) that makes one depressed."
This film titled "5 Centimeters per Second" (released in 2007) is a story about first love and its loss. Perhaps the depressing aspect is attributed to the protagonist being indecisive and cowardly when it is so obvious that he wants to meet his first love again.
According to Shinkai, however, our life in general is not made of dramatic events or changes; yet it is still beautiful enough and worth living.
There are indeed a number of hopeless anime in Japan which may or may not leave the viewer in the state of depression afterward. Most of the stories, however, seem to depict the theme of life and death which does not call for, in my opinion, much subtlety unlike an emotional loss. After all, it's our personal experience that plays a role in labeling just about anything that we see or hear around us, so let us all sit back and enjoy what this new film has to offer.