Japan's largest retailer Aeon is offering yukata (cotton summer kimono) this year with peach and soap fragrances.
Part of its new "adult kawaii" range of hundreds of summer items, the yukata feature contact cooling sensation materials with peach and soap fragrances — apparently a first for Japan.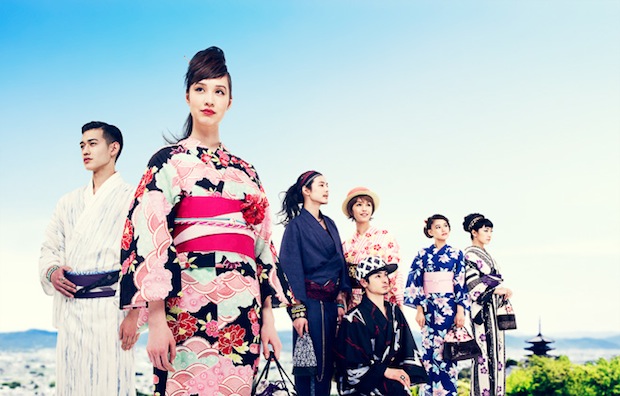 The yukata are for women, men and kids, and priced in the ¥9,800 to ¥12,800 range, with obi belts costing ¥2,980 to ¥6,800. They will be sold nationwide at 422 Aeon stores.
Aeon's designers took the Ise-style of yukata from Mie prefecture and added a sassy modern look in three tonal themes. The result is a range of rather contemporary but decidedly "wa" (Japanese) 100%-cotton kimono.
They also have cooling and drying technology built into the fabric, no doubt with UNIQLO's successful Cooltech line in mind.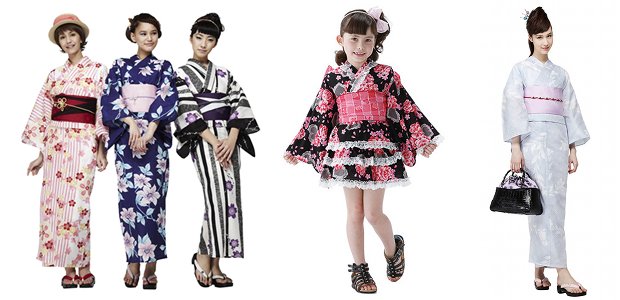 We're not sure exactly how the fragrance aspect works or how effective it is, but regardless of practicalities, it's a unique marketing gimmick, that's for sure.
Cooling, fragrant and colorful. Will it be a success? Aeon, at any rate, hopes to sell 285,000 units.
Sharp-eyed readers might see a resemblance to the female model here and the currently much-in-the-limelight international model Kiko Mizuhara. That's because she's Kiko's sister, Yuka Mizuhara. That's her in the middle.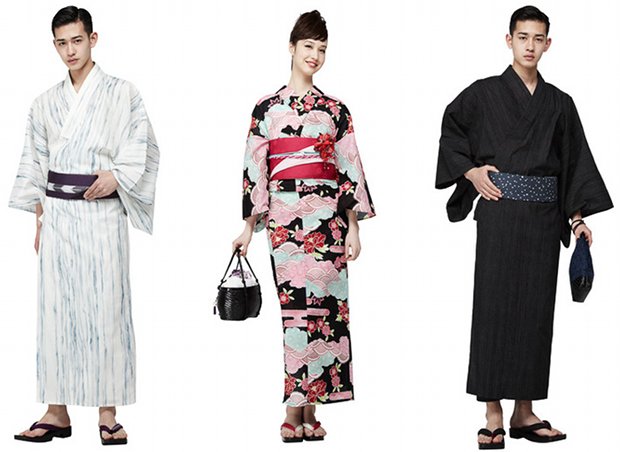 Cheap yukata have been offered for years by Japan's major retailers, including UNIQLO. Traditional wear like yukata are far from being conservative or old-fashioned clothes that only the wealthy or overly sophisticated put on. They are affordable and purchased by a lot of young consumers. Even a J-pop star like Kumi Koda — who is popular with teenaged girls — has collaborated with designing a yukata product.