Work by the composer of the most famous pieces of Japanese contemporary classical music from this century is now alleged not to have been composed wholly by its official creator.
The score for Mamoru Samuragochi's piece Sonatina for Violin was set to be published and released on February 11th but this has now been cancelled. It is also planned to be used as the music for skater Daisuke Takahashi's solo in the showcase program at the upcoming Sochi Olympics this month, though this too may not be able to go ahead now.
Samuragochi — though sometimes written "Samuragoch," this is apparently the preferred Romanization of his name, rather than the literal "Samuragouchi" — lost his hearing at the age of 35 and has also composed for video games such as "Biohazard" and "Onimusha". He is a self-taught composer and a second-generation hibakusha, both his parents having suffered the Hiroshima bombing. His condition led to him being hailed (or hyped) as a modern-day Japanese Beethoven.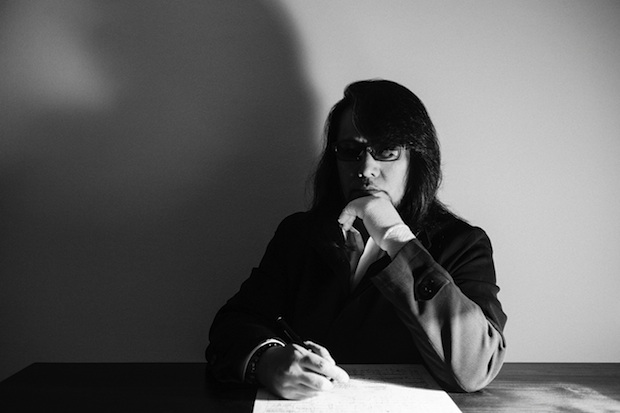 Hiroshima is the most famous work by Samuragochi.
"I hope listeners will feel the darkness of hopelessness and the gentle light hope that follows," he said in 2011 when Hiroshima was released as a CD in the wake of the Tohoku disaster. It went on to sell over 100,000 copies.
Now aged 50, he began to suffer from hearing issues when a high school student but relying on absolute pitch, he could continue to compose. According to his official profile, he "suffers from neurotic depression, anxiety neurosis, and chronic headaches and has a persistent ringing in his ears, but composes by relying on his perfect pitch."
Symphony No. 1 Hiroshima was completed in 2003. It was then premiered at a the meeting of the Group of Eight leaders in Hiroshima in 2008.
It has now been alleged that a third party actually composed much of Samuragochi's oeuvre. Samuragochi's agents announced that his lawyer had received a message claiming that Samuragochi had composed only the overall structures, while the finer details had been done by someone else without credit.
"I've been told that there are certain circumstances that make it hard for the person (who composed the works) to come out in public, and Samuragochi has come to describe himself as the sole composer," the lawyer told Kyodo News.
Symphony No. 1 Hiroshima has also not always met universal acclaim, being criticized as too "commercial" by some classical music reviewers.
It has been reported that Samuragochi has already accepted the claims as true and expressed remorse. His ghost writer is a college music teacher Takashi Niigaki, who had received a fee from Sakuragochi to compose his music for the past ten years.
An interview with Niigaki was set to be published, which prompted the revelations at last.
*Updated*: Niigaki has said that he does not believe that Samuragochi is even deaf!