The Koppu no Fuchiko ("Fuchiko on the edge of the cup") by Kitan Club and Katsuki Tanaka was first released in 2012 as a Gashapon capsule toy. In a nutshell, it's a series of cute figurines of an Office Lady (OL) in various poses.
Doesn't sound like much to make a fuss about, right? Well, if you think that then you are obviously not a Japanese consumer!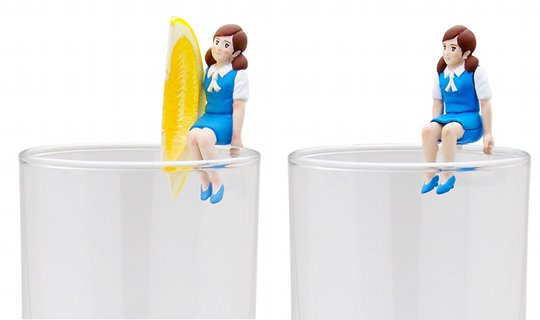 It proved a bit huge hit for Kitan Club, who quickly followed up with other capsule toy series in 2013. And then came the merchandise. Now there are notepads, cups, t-shirts, bags, socks… Fuchiko is everywhere!
Who is buying Fuchiko's goodies? We thought geeky guys at first but then we came across female consumers in their thirties who were avidly purchasing all the kawaii Fuchiko stuff they could lay their hands on.
Japan has a bit of an obsession with "small" stuff, especially girls.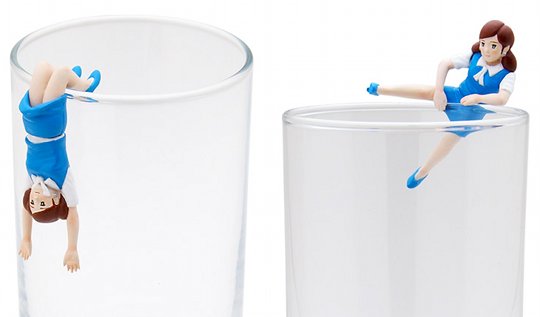 There is plenty of chibi ("runt") in manga and anime, and typically means the kind of SD drawings of girls popular in various forms of otaku culture. It has even spawned its own sub-genre of "shrinking girl" erotic manga (ero manga) called Koonago (*NSFW*).
Traditionally one of the archetypes of beauty was the hattoushin bijin, a girl with a head one-eighth the size of her body. This is still used as a compliment for certain fashion models with doll-like proportions.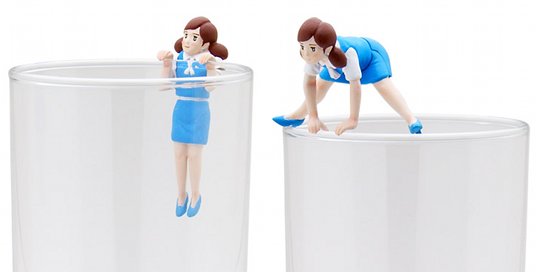 If you don't live in Japan and can't go in search of Fuchiko in the country's Gashapon capsule vending machines, Fuchiko is also now available as a seven-figure set via JapanTrendShop.