Projection mapping has really taken off in Japan.
Recently we have seen Tokyo Station being transformed in a video spectacle, as well as the Yokohama Odyssey event at a historical dockyard, and even Kyary Pamyu Pamyu turn Tokyo Tower into an interactive digital theme park.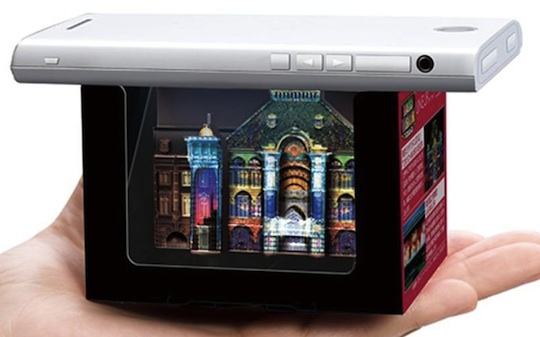 Now you can have projection mapping on Tokyo landmarks in your hand with the Hako Vision by Bandai. It uses a special app on your handheld device to conjure up a video spectacle courtesy of Ryotaro Muramatsu (Naked Inc.).

There are two versions: Tokyo Hikari Vision (at Tokyo Station) and Karakuri (at the Tokyo National Museum). Tokyo Hikari Vision is a fairytale spectacle, while Karakuri is a lively trip through time, filled with historical motifs.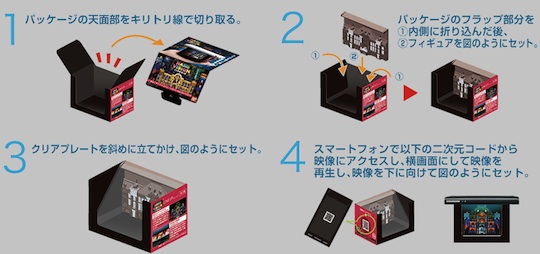 But you don't need all the wizardry and technical know-how of real projection mapping to operate this light show. All you need to do is read the code on the box and then set your device on top, turning the box into a mini theatre on your hand.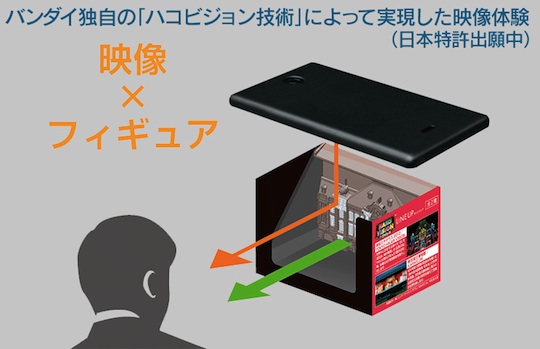 But it's not all just contemporary digital technology. Actually Bandai is making a nice rift here on something quite old. Shokugan are kinds of "small world" toys where you would get a box with a toy and candy in it. These are still popular today and you can find a corner of a supermarket with sets of toys and sweets. Bandai sees the Hako Vision in this vein and as such has included a piece of candy with the box.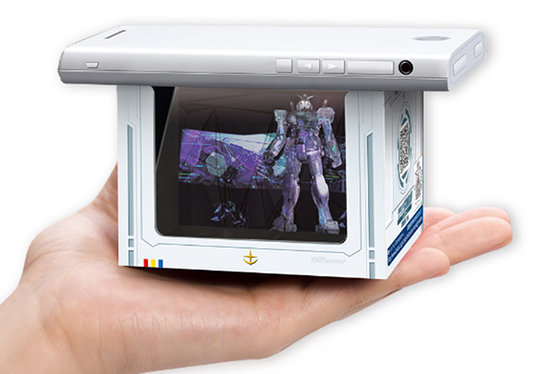 And for the anime fans, there are also these two Mobile Suit Gundam versions, available in either RX-78-2 Gundam or MS-06S ZAKU II models, currently set for release in the spring.