These are guaranteed to be a hit at any bachelor party!
The Mousou Mapping Bra T-Shirt are a series of tees with a difference. Their fronts are decorated with the object of every man's daydreams (mousou) — breasts! Specifically, a "cut-away" picture revealing a tantalizing (and by Japanese standards, not so realistic) bust in a range of bra colors.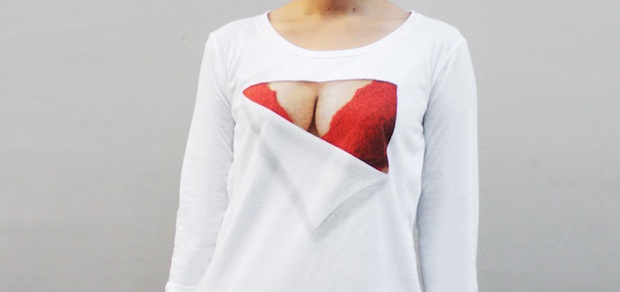 Along with the Shiridashi Butt Reveal Underwear, the Mousou Mapping Bra T-Shirts are sure to be a great addition to any party, especially if worn by someone who clearly doesn't have the assets on display.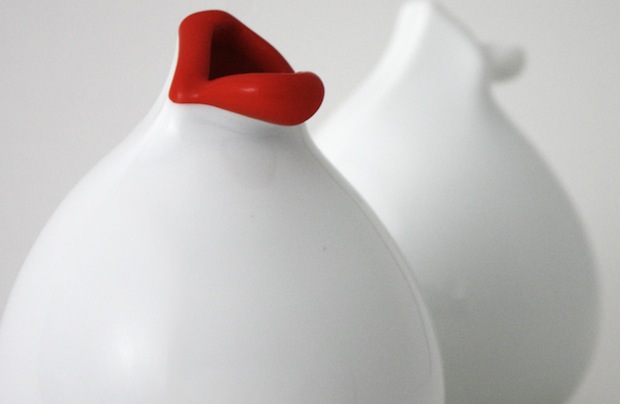 The makers are independent studio ekoD Works, who obviously have a thing for cheeky merchandise. Other examples of their creations include the Chu-Lip Pot, a vase or teapot shaped like a kissing mouth, or the Hanaga Tap Nose Outlet, whose name is pretty self-explanatory!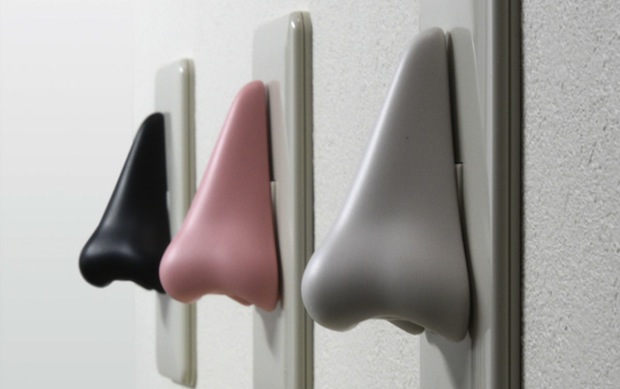 We also think the t-shirts are unofficially inspired by "Mosatsu", a series of cult photo books and a spin-off app where you can "rip" off part of the clothes of Gravure idol models. (And before people get too offended, there are ones for the ladies too, depicting men with "torn" clothes revealing hunky bodies.)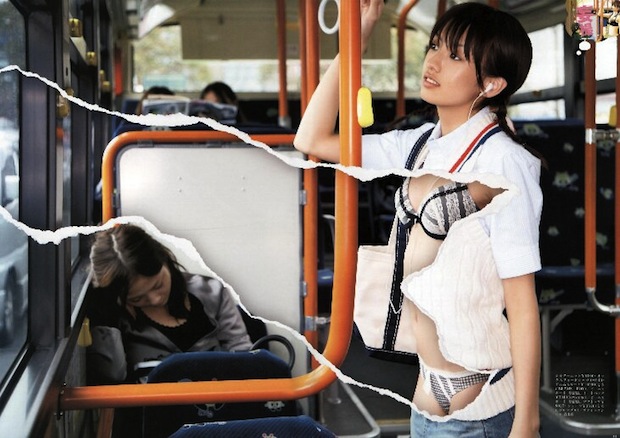 Get the Mousou Mapping Bra T-Shirt via JapanTrendShop.