Nestlé Japan have enjoyed immense success with its range of exclusive Japanese Kit Kat snacks. Many of these use unique regional ingredients, such as sake or matcha. Others feature innovative special tastes that are not necessarily Japanese but are tested exclusively in the local market first, like the recent Kit Kat Sublime Volcanic snack, made with ingredients from exotic locations around Asia, or the Everyday Nuts and Cranberry Ruby Chocolate healthier Kit Kat snack.
Nestlé Japan also has does direct retail for its products through a series of Kit Kat outlets called Chocolatory, most prominently at department stores like Takashimaya.
Now comes another example with a pop-up Kit Kat pairing bar in Roppongi.
Having already developed sake Kit Kat and umeshu Kit Kat, customers are encouraged to pair their choice of Kit Kat snacks with actually Japanese sake. The Gotochi no Kit Kat (Local Kit Kat) Pairing Bar is open at Roppongi Hills from April 19th to April 29th as part of Craft Sake Week.
If pairing regional Japanese Kit Kat snacks with sake already doesn't sound cool enough, know that the bar is manned by robots. Well, kind of. Human staff should still be on hand but the pairing is supervised by artificial intelligence.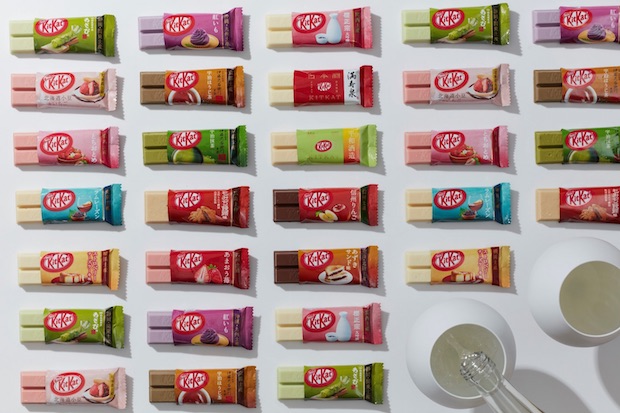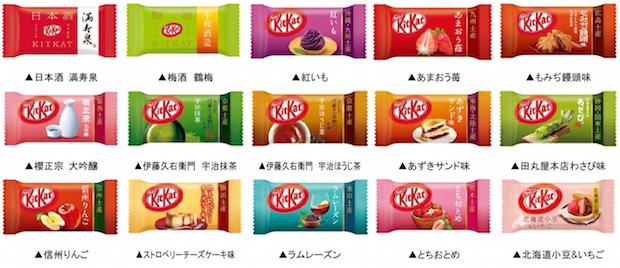 The AI system at the bar asks you answer five questions to determine the right pairing for your choice of Kit Kat flavors.
The novelty of this doesn't come cheap, though. A couple of sake pairings at the stand will set you back ¥3,500 (over $30). Still, there's a lot of potential here, considering the robots have ten sake blends and fifteen Kit Kat flavors each day. Do the math: that's up to 150 different pairings!