Here's a serious improvement on the "obligation chocolate" that is wrecking Valentine's Day for many in Japan: Nestlé Japan has returned with another brilliant chocolate snack for the local market — and just in time for February 14th, too.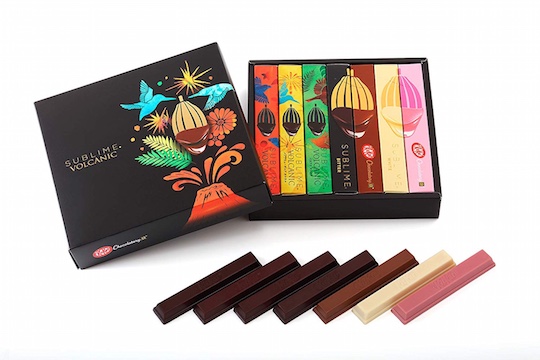 Available in Japan from Nestlé's Chocolatory branches (typically found at department stores) and internationally via Japan Trend Shop, the Kit Kat Chocolatory Sublime Volcanic is made with rare cocoa beans cultivated in the lava-rich soils on active volcanoes.
Couples will particularly love the romantic passions and exotic tastes offered by the three types of Sublime Volcanic Kit Kat: Vanuatu (Malakula Island), Papua New Guinea (Karkar Island), and the Philippines (Mindanao Island).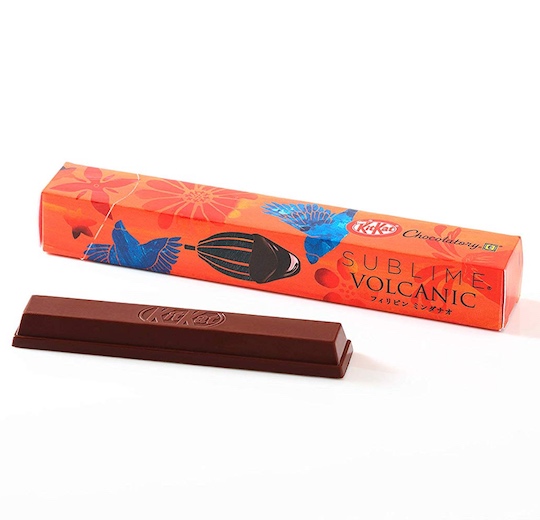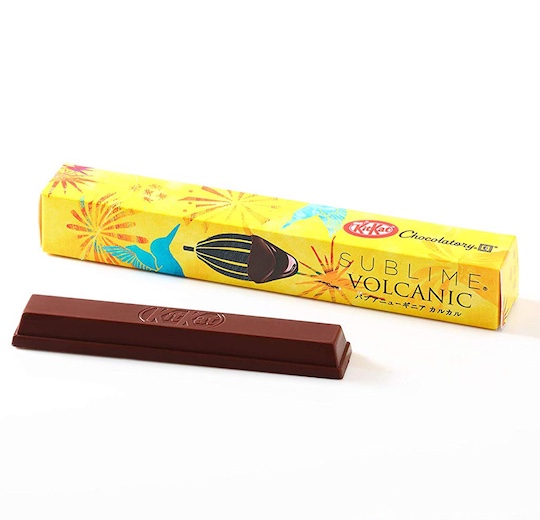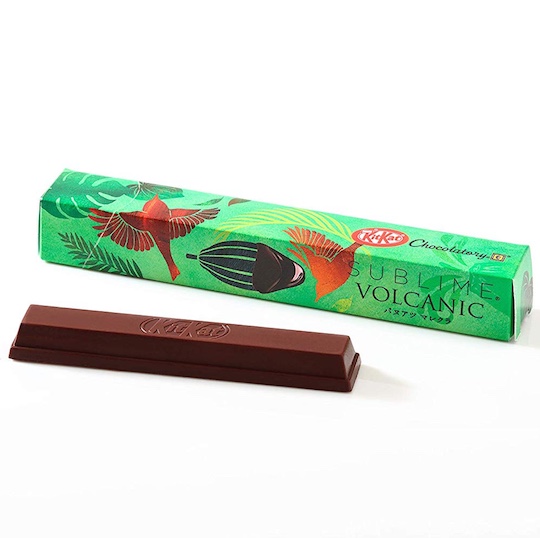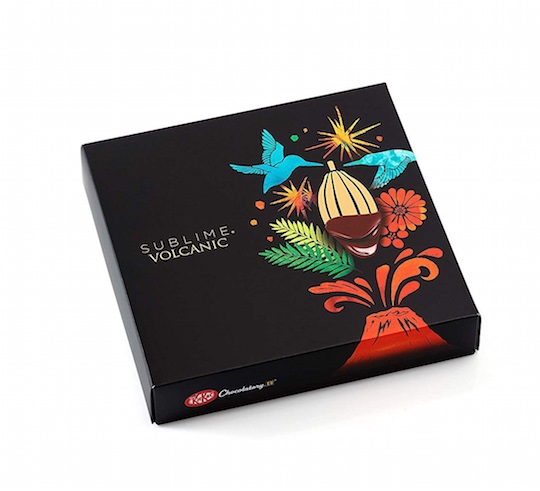 Order the Kit Kat Chocolatory Sublime Volcanic as pack of seven bar snacks, featuring all three types of the new Sublime Volcanic cacao flavors as well as the previous Sublime Bitter, Sublime White, Sublime Ruby, and Sublime Milk.
Nestlé Japan has proven time and time again that local ingredients and original flavors result in hit products. It already had success with the Sublime Ruby Kit Kat and last year created a lot of buzz with its special 45th anniversary box set, which was packed with unique Japanese Kit Kat snacks.