The Number Measuring Spoons are a set of brilliant measuring utensils for the kitchen that are both visually and functionally different.
Transparent and ergonomic, the three resin spoons are for measuring our salt and sugar and other ingredients. Nothing unusual about that. But the unique part lies in how they do the measuring. It's through the numbers!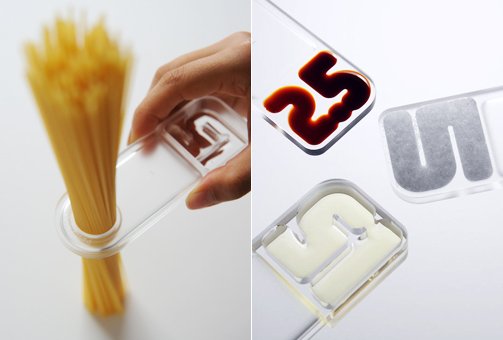 Designed by Atsuhiro Hayashi (of the Polar Ice Molds fame), the idea came to the creator when he wanted to visualize ingredients and recipes. Now with the Number Measuring Spoon you can really see how much liquid or powder you are about to plop into your dish.
The spoons were made by an kitchen goods company, Toyo Aluminum Ecko Products, though the stylish spoons will be feel right in any modern domestic food station. They measure out the standard Japanese sizes: 15ml (1/2 fl oz), 5ml (1 teaspoon), 2.5ml.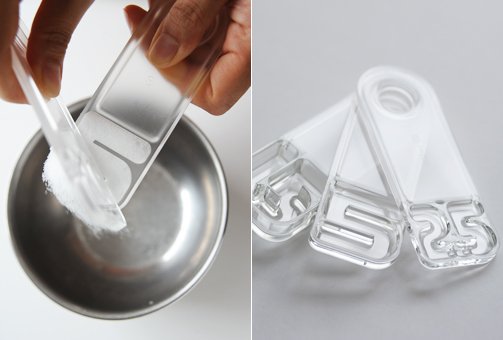 They look the same and can be stacked, but in fact the thickness varies and thus, the amount of ingredients that can be measured out. The spoons stay looped together by a ring and one of them even has a built-in pasta measuring hole at the other end.
First released in 2012, the design was selected to be included in the recent book Made in Japan: 100 New Products by Naomi Pollock.

The Number Measuring Spoon are now available for international purchase via the JapanTrendShop.