An exhibition based on the massively popular manga "One Piece" scheduled to take place at the War Memorial of Korea in Seoul from July 12th has been canceled, it was announced on July 10th.
Organizers said they have made the decision after people realized that numerous motifs in the original manga were reminiscent of the Rising Sun flag, a symbol of Japanese militarism and which has a particularly painful resonance in Korea, a country which suffered from decades as a colony of Japan.
The TV anime version of "One Piece" has already been broadcast in Korea and so the content of the exhibition had previously been judged as harmless, according to the museum. As such, they agreed to rent out a section of the venue for the event. However, after being told that Rising Sun Flag images appeared in the original manga they changed their minds, although no such images were featured in the actual planned exhibits. As the museum is run as a public organization funded by the state they had no choice but to cancel the exhibition.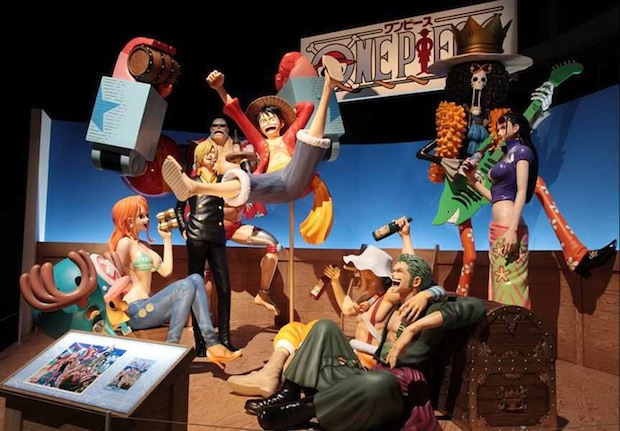 Like in Japan, Eiichiro Oda's "One Piece" is popular in Korea and the exhibition, along with sketches and other materials, was going to feature life-size models of the characters, bringing the world of the manga and anime to 3D life for visitors. It would have been very successful too if early numbers are anything to go by. The events company behind the show said it had received reservations alone from 5,000 people! Not surprisingly they are now looking for an alternative venue for their exhibition since there is clearly demand for it, regardless of the politics.
While it might seem inappropriate or even bizarre to hold a mainstream exhibition (i.e. a piece of entertainment) like this at a war memorial in the first place, the Seoul venue is actually very large and has multiple spaces for all kinds of functions and events.
A similar exhibition opened recently in Taiwan, also a former Japanese colony, apparently without similar issues.