We remember the good ol' days when every tech blog was keen-eyed for the latest development from Japan, when mainstream newspapers at least partly seemed to take Japanese fashion seriously, and… well, when our job was way easier! It's so much harder these days to get other folk excited about Japan, even with the Olympics a few years away and the government's mega-budget "Cool Japan" juggernaut apparently running at full steam. Japan just ain't cool anymore.
But Monocle disagrees: Monocle loves Japan. The magazine of choice for hipsters, sophisticates and pseuds has an obsession with things Japanese — well, at least, that certain kind of highly curated and orchestrated "design" world Japan. It might not have anything to do with how ordinary Japanese people live their lives but Monocle at any rate adores Tokyo's pristine and over-priced coffee shops, its toniest of tony boutiques, the design for exclusive clients by the likes of Kengo Kuma, and so on.
Its issues invariably feature a dose of Japan content from both Tokyo and the regions, and in the past it has put out a mini select store in the FrancFranc in Aoyama and even set up a Monocle Cafe in Marunouchi.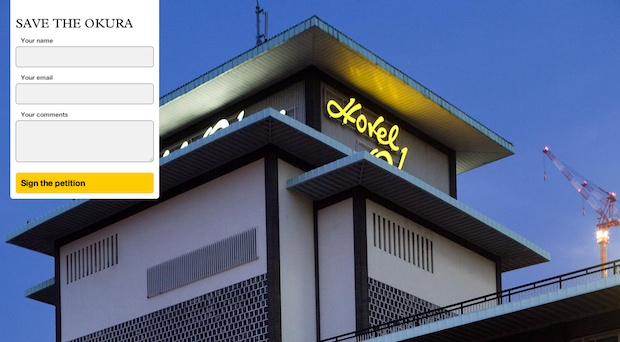 Founder Tyler Brûlé once mused to The Japan Times about what it is that he loves about Japan.
Tokyo is a city with a 24-hour metabolism. Customer service in Japan has an enthusiasm, a sense of "going for it," that's consistent. Whether it's in a convenience store or a hotel, there's an attention to detail. In the West, in too many cases, doing things "quickly" has become "slapdash."
Now Monocle is on a mission: to save the Hotel Okura.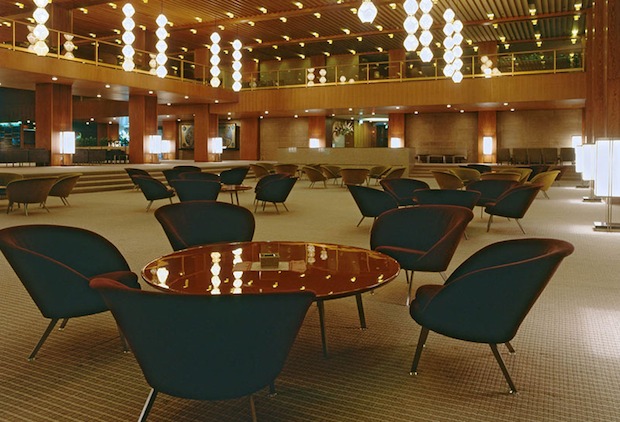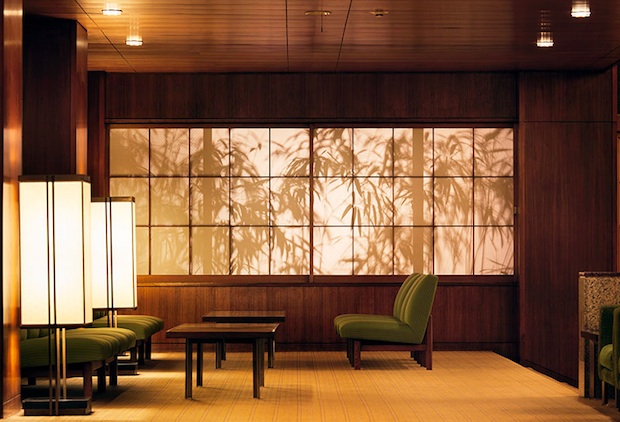 The magazine has launched an online petition to have the famous hotel saved from demolition.
It's the "final checkout," as they say.
News that Tokyo's iconic 1960s Hotel Okura is to be reconstructed has been met with outrage from admirers of its unique design. While Tokyo's changing skyline is what makes it special, demolitions like this threaten its architectural history.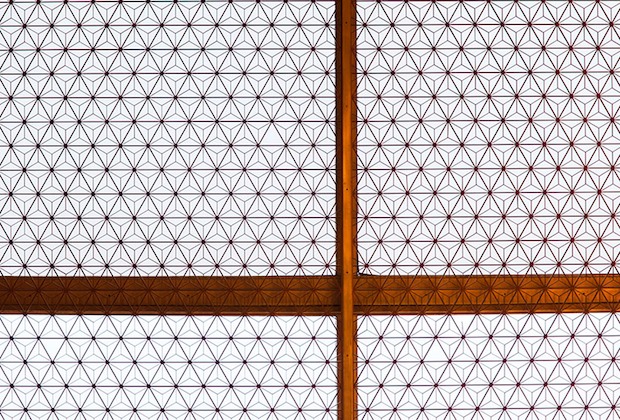 The Hotel Okura is one of the great symbols of Japan's postwar recovery, along with the Shinkanzen bullet train and Tokyo Tower. It opened two years ahead of the first Tokyo Olympics and its recent guests have included President Obama.
In September 2015 the best bit of the most loved hotel in Tokyo will be torn down by its owners to make way for a 38-storey glass tower. It will be a heartbreaking and irreparable loss.
The 550-room hotel will open 2019, in time for the Rugby World Cup and Tokyo Olympics. Though the 1973 Okura annex will remain, we can bid farewell to the murals, the wood, the tuxedos (on the staff), and the folk art motifs.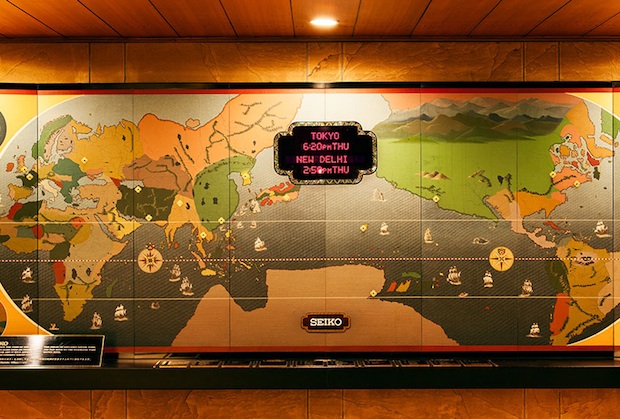 As a devotee of Japanese aesthetics, Monocle is taking the redevelopment very personally:
The demise of the Okura is akine to the loss of a good friend. Tokyo will not be the same without it.
As well as this online endeavor, Monocle's current July/August issue is running a generous six-page photo report paying tribute to the Okura and showcasing the efforts to save it.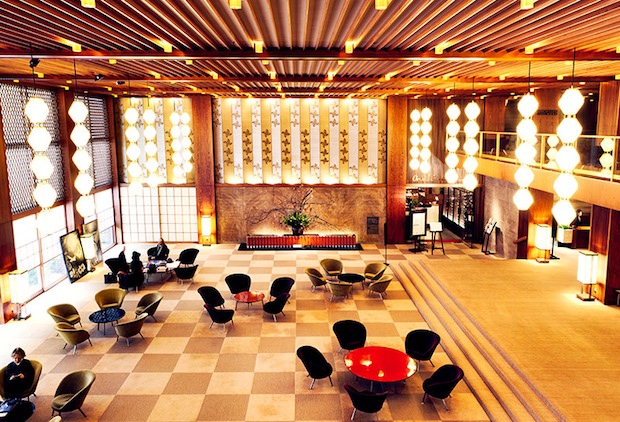 Sign the petition on savetheokura.com.