Japan may well be the land of home electronics (Sony, Panasonic, Sharp, Toshiba et al) but on the whole apartments and houses are small. It only takes a few appliances for things to get very cluttered. But Japan is also the land of great design solutions to problems.
And so we have what we like to call "origami humidifiers". Okay, so they're not actually made from origami paper but they do work by evaporation rather than batteries or cords. In other words, the humidifier is a filter that water in a dish passes through to release moisture into the dry air. And they conjure up fantastic natural imagery that can transform clinical and bare Japanese urban apartments.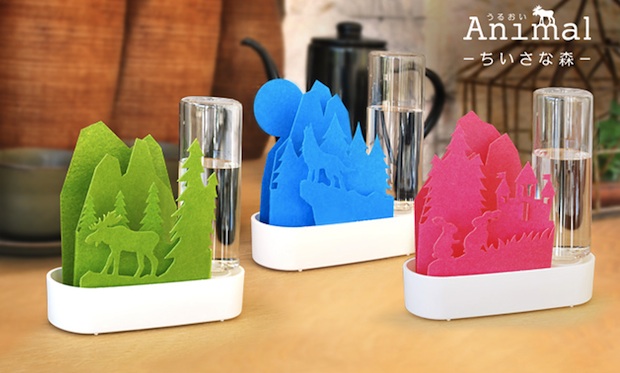 One recent example is the Uruoi Animal Forest, a veritable landscape painting of creatures and natural scenery. There is a trio of zoological sights here. Spot the wolf, the stag and the rabbits, each in its own vibrant colors.
The Uruoi humidifiers are a new series. Misty, on the other hand, have been around for a while and there are several variations on the market.
We especially love the Misty Tree, which is just that — a filter designed to look like foliage.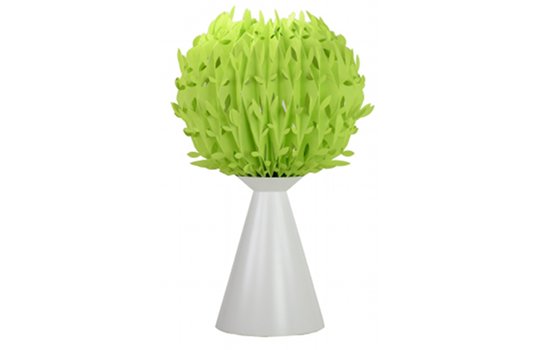 It also comes in a baby version.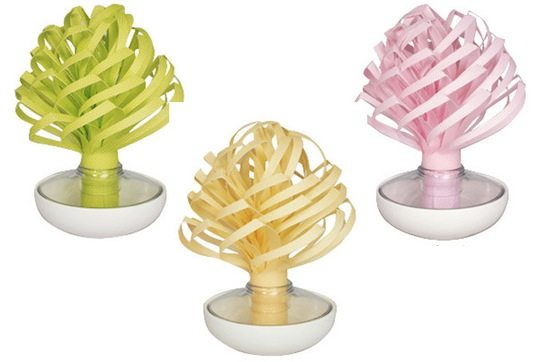 The Misty Garden Second Apple Green will make you feel more like a gardener.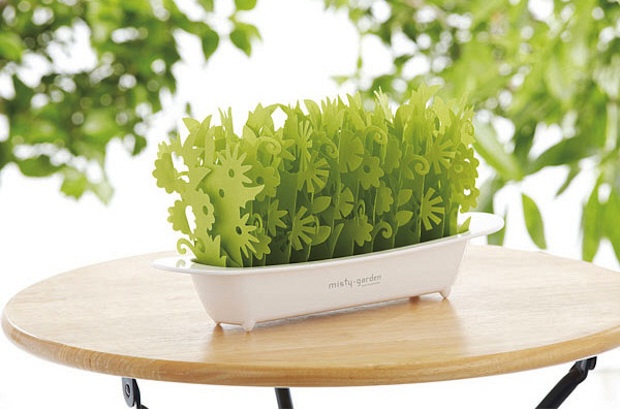 The most compact we've seen in a while is the Tower Pot Humidifier, which you pull out into a standing humidifier filter.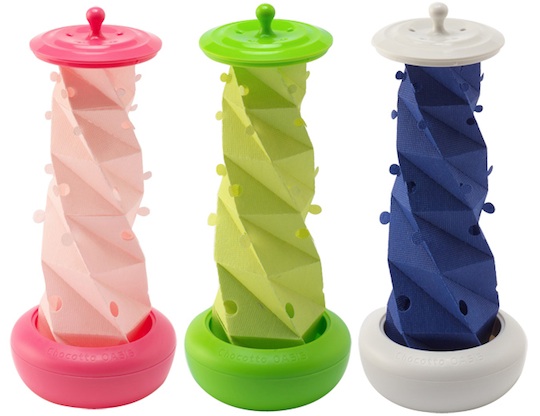 Meanwhile the Room Mist is now a standard model in this mini genre. It even comes in Hello Kitty and Disney versions.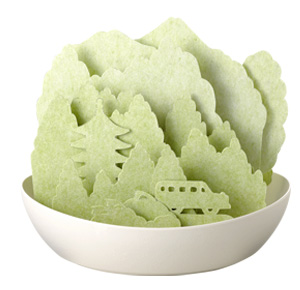 As the humid summer gives way to the dry autumn and winter, perhaps it's time to pop a humidifier like this on your desk?