We've got a soft spot when it comes to matters of the heart, especially when it's as cute as this.
The Ozaki O!coat Lover+ is a pair of iPhone5 covers for a couple to share — when you put the two cases together, the profiles seem to be kissing. The concept is "two hearts beat as one", though presumably if you are close enough to be able to put your phones together like this, you don't shouldn't need to use them to communicate.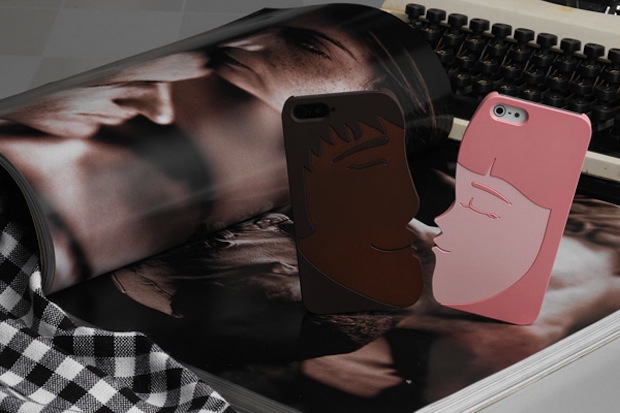 It's a rather neat idea for an anniversary or wedding present, or even a very early Valentine's Day gift.
The face designs stay the same, along with the cute locking lips, but there are three different color variations to choose from: Forever (black and white), Sweetheart (brown and pink), Romantic (black and gray).

The rubber-coated "anti-slip" case is also meant to be extra durable and protective, just like true love!
The promotion video is hilariously schmaltzy.
There is also a rather charming — or it is creepy? — "interracial" aesthetic going on in the covers, but we'll leave that up to your imagination to work out.