Showcased at last week's Tokyo Toy Show 2013 was the Camatte57s, a concept car by Znug Design for Toyota.
The brainchild of Kenji Tsuji and Kota Nezu, the minimal Camatte57s is not only designed for kids to drive (obviously not on the road!), but also for them to be able to have fun personalizing and playing around with the car aesthetic.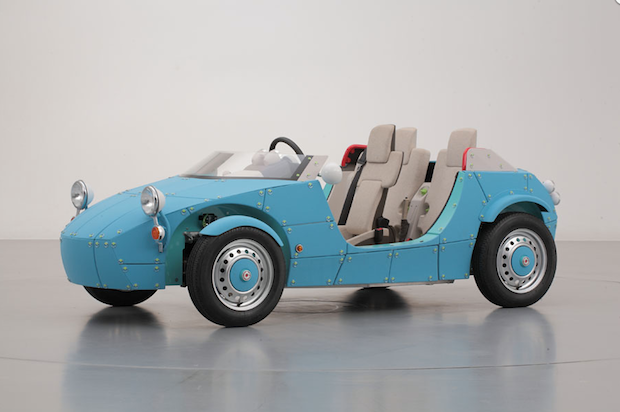 The car has outlandish tires that poke out, plus the whole thing has this funky retro vibe that both hipsters and kids will love. The three-seater is very cozy — deliberately so, since the idea is to make driving in the car fun for kids again.
A previous version was introduced at last year's Toy Show but this year there was an improved model which can be customized with fifty-seven lightweight panels. You don't need complicated tools to attach and switch the panels — it's so simple, even a child can do it.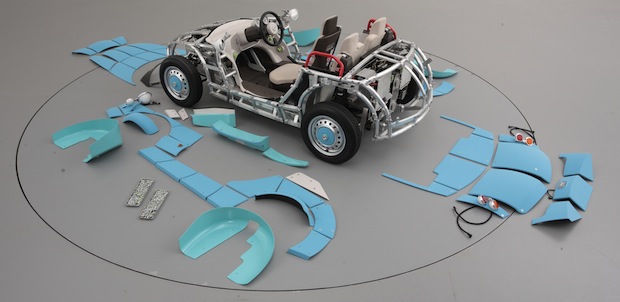 The idea is the driver's parents sit in the back, supervising their child while being taken for a ride. Just in case, there is an extra brake in the back so if the little one has trouble, daddy or mummy can stop the vehicle. Naturally you cannot have your kid drive on the real road so it is intended for large gardens or other special sites — not ideal for Japan, but surely tenable in America, Australia, Europe and other markets.
This is one of the first generation models.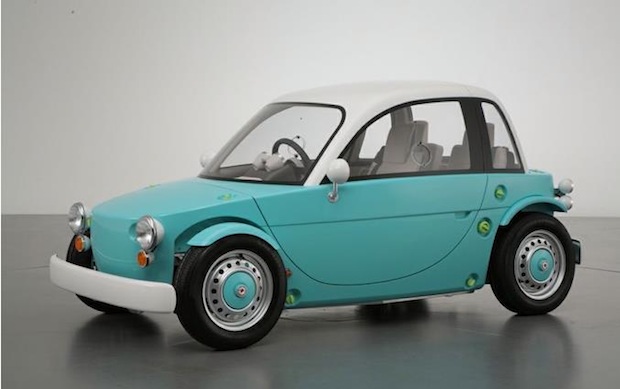 To demonstrate, they also showcased a "sports" version of the Camatte57s with stripes and snazzy colors. It's based on a Tamiya toy released last year.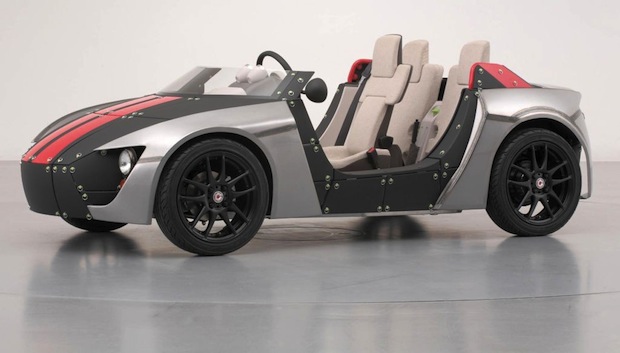 Here are Toyota's other suggestions for how to customize the colors. "Infinite possibilities", as they say…
Why so much effort being put into inspiring the next generation to love cars? Surely they would automatically taken an interest, no? Not so in Japan, which for years has been suffering from a downward trend in new car sales among younger consumers known as kuruma-banare. Car rental services are very convenient and reasonably priced in Japan, and with most of population living in cities, people feel like they don't need to own a vehicle. (Car-share programs are more limited, due to legal issues that tie a car officially to a specific parking space.) There is some irony in Toyota being the biggest car manufacturer in the world but its cars are bought less and less by drivers in its own country. Projects like the Camatte57s are an attempt to reverse the trend and get new drivers interested in having their own car again.