Prime Minister Shinzo Abe has made a political song and dance out of his apparent efforts to create a "a society in which women shine". However, it seems not everyone got the memo that female empowerment is hip. Sexism continues to lurk around every corner.
Only last week we had the travel agency offering to sit passengers next to "beautiful co-eds". Then there was Kanagawa Prefecture's misguided attempt to promote women in the workplace with an all-male line-up of company directors. And we have still to recover from 2014, when a female politician was jeered by male peers in the Tokyo Assembly.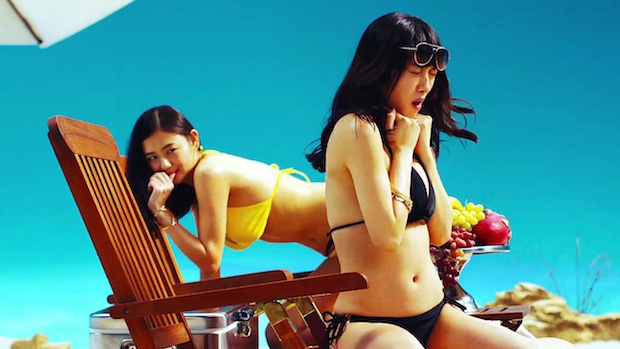 Now along comes Kirin with the latest commercial for its beer, Nodogoshi.
In it, two (foreign) men attempt to get a pair of glamor models (played by Anna Konno and Moemi Katayama) to remove their clothes either by making them hot and sweaty, or blowing off their bikinis with a breeze.
Girl power indeed. The TV commercial is a marginally clever take on the Aesop fable of the North Wind and the Sun. As concepts go, it does trump most Japanese advertising, which consists of a celebrity smiling inanely as they hold up the product in question, so perhaps we should be grateful for small mercies.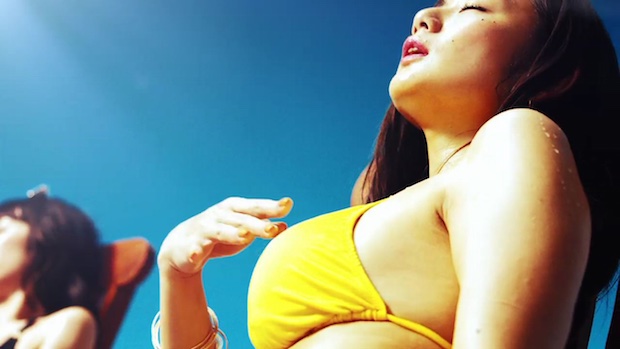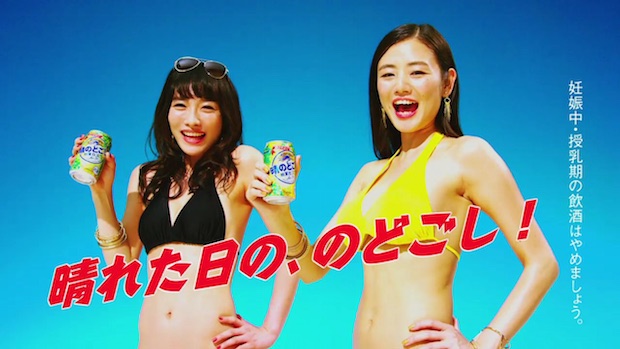 Naysayers will remark that we probably shouldn't expect much from a tongue-in-cheek beer commercial. Japan is hardly the only country where such "cheeky" and crass advertising exists. But another development has further highlighted how sexism seems prevalent in parts of popular culture.
The president of a woman's university recently criticized Yasushi Akimoto, founder of AKB48 and its bevy of idol groups, for producing songs that degrade women.
Akimoto's song promotes the idea that it is fine for girls to be "empty-headed" and that being intelligent is "meaningless" if you are "not loved. Needless to say, the song — "Einstein Yori Dianna Agron", a B-side for a release by AKB48 spin-off group HKT48 — was described by Masami Ohinata as advancing a worldview rooted a century in the past.