If you have ever attended a baseball or other sports event in Japan, you will likely have spotted the "beer girls", also known as uriko. These happy-go-lucky ladies can be seen lugging large kegs of beer in backpacks around the stadium stands, invariably in a small uniform regardless of the weather, ever ready to dispense a cup of fresh lager for the thirsty crowds.
Typically aged between 16 and 25, they carry their wares of beer key, cups and snacks weighing up to 15kg (33 lbs)!
The Beer Hour Stadium Foamy Head Dispenser now brings the experience of being served by a beer salesgirl to the comfort your home.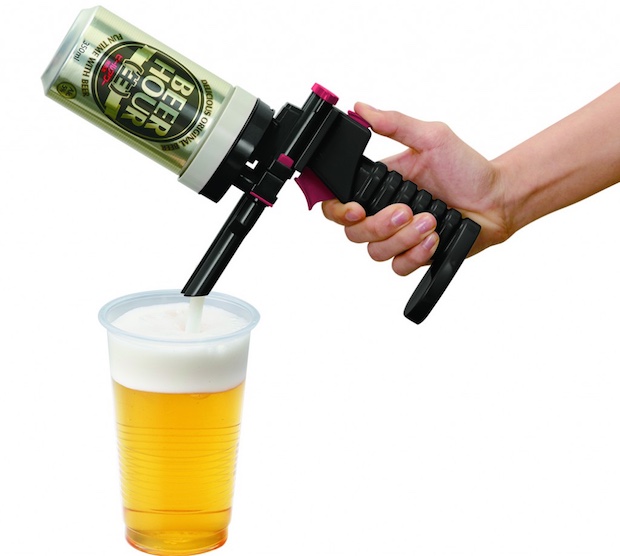 Okay, so it doesn't actually come with a cute twentysomething lady wearing a uniform and carrying the customarily bulky backpack (known as a "beer shoulder"). But the gun-style dispenser means you can pour a beer in seconds just by attach a can to the top and pressing the "trigger". Then for the final touch, lightly shake the unit before pressing the back button to dispense cool froth.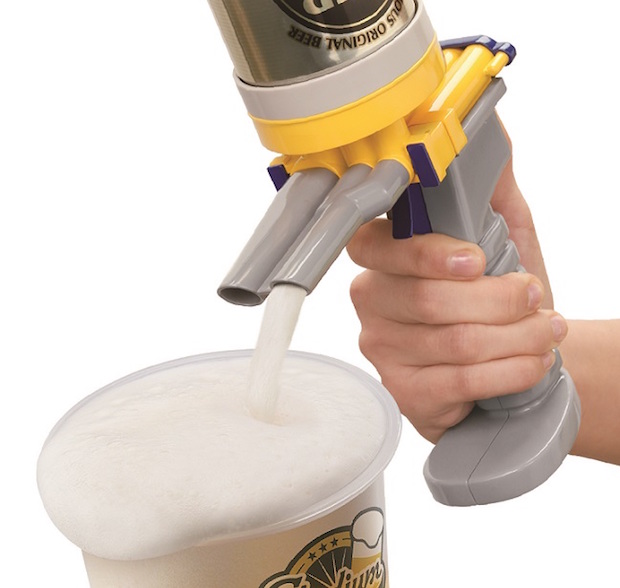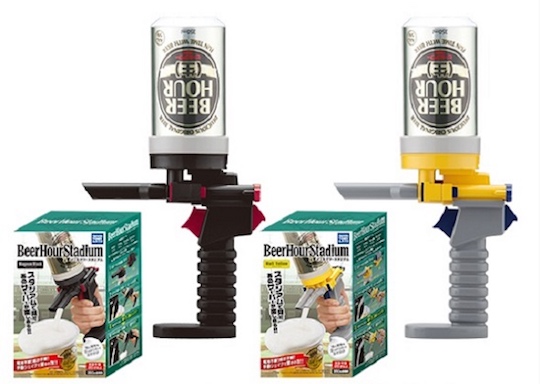 In this amusingly sexist video, the manufacturer shows us the kind of experience you can recreate in the comfort of your home… and also the consumer being ruthlessly targeted.
This is actually the latest entry in Takara-Tomy's best-selling series of "beer foamer" toys known as Beer Hour (it's a pun, since "hour" sounds like "awa" or bubbles/froth in Japanese). These are designed to help you get a frothy head on a beer poured from a can, which in Japan is how a beer comes served in a bar or izakaya. While such a beverage would get sent back in many other countries, in Japan — especially in the humid summer — a cold froth on the head of a beer is very much what consumers expect and want.
The Beer Hour Stadium also continues the trend for food and drink "toys" that are practical cooking utensils but also fun, as well as the popularity of "cool beverage" items, especially hits like the Frozen Beer Slushie Maker by Kirin.