You can get a piece of Tokyo greenery literally in your pocket with the Shibaful iPhone Case, a world-first design which uses electrostatic flocking and is based on lawn from Yoyogi Park in central Tokyo.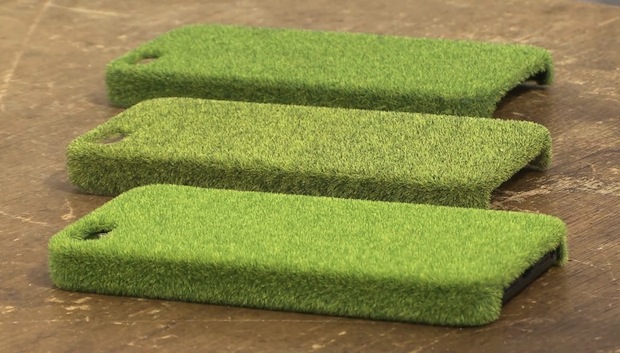 The name translates as "full of lawn". This is what the makers Ag Ltd. have to say:
Regarding the technology, the case is made using electrostatic flocking. When the five different colored fiber particles are dropped from above, they form this kind of texture. There are all kinds of iPhone cases, but we think this is the first with a grassy texture. Also, it feels different when you stroke it and when you grip it. The green color is really fresh, and easy on the eyes, too. Another part of the concept is that you'll sometimes want to turn your iPhone over, and rest your eyes by looking at the green.

The studio we work from, called co-lab Shibuya Atelier, is a shared office. We have shared access to 3D printers, laser cutters, and digital machines, so we can turn PC data into tangible objects. Here, we can try all kinds of ideas quickly and cheaply, taking those ideas closer to commercial production. In Japan, there are lots of small businesses with all sorts of technologies. We've produced this iPhone case to express our goal of creating new, exciting things, by combining small businesses' technology with our ideas and prototyping abilities.
Here's an interview with the designer.
So it doesn't use actual grass from Yoyogi Park but is modelled on samples of the lawn, giving you the delicate texture of actual greenery, which feels a hell of a lot better than plastic cases.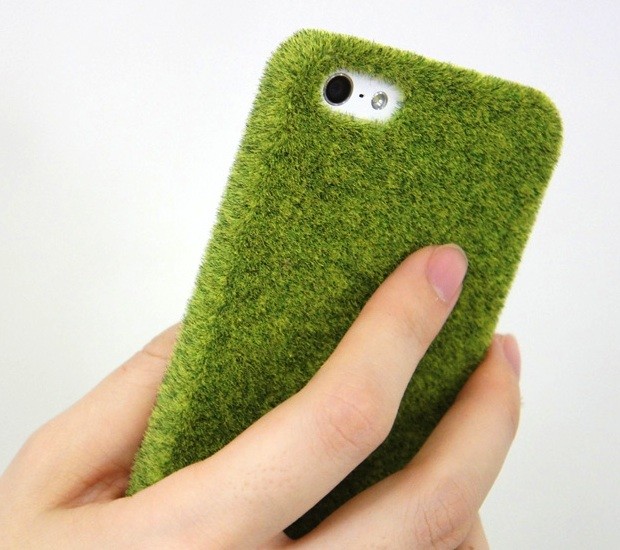 Initially limited to just 100 prototypes, it has now been released on general sale worldwide.
The makers next plan to produce others with lawn from Hyde Park in London and Central Park in New York.