Starbucks may well have coffee shops in around sixty countries and regions worldwide but other than North America, Japan is the first to reach 1,000 branches. Despite being seen initially as a more luxury and stylish coffee shop in Japan, now the chain is about to challenge Doutor, which has around 1,100 outlets.
Sometimes the situation is getting ridiculous. There are almost half a dozen Starbucks within a few minutes' walk of each other in the Omotesando/Minami-Aoyama/Kotto-dori area.
The first Japanese branch opened seventeen years ago and the chain is present in almost every prefecture in the country.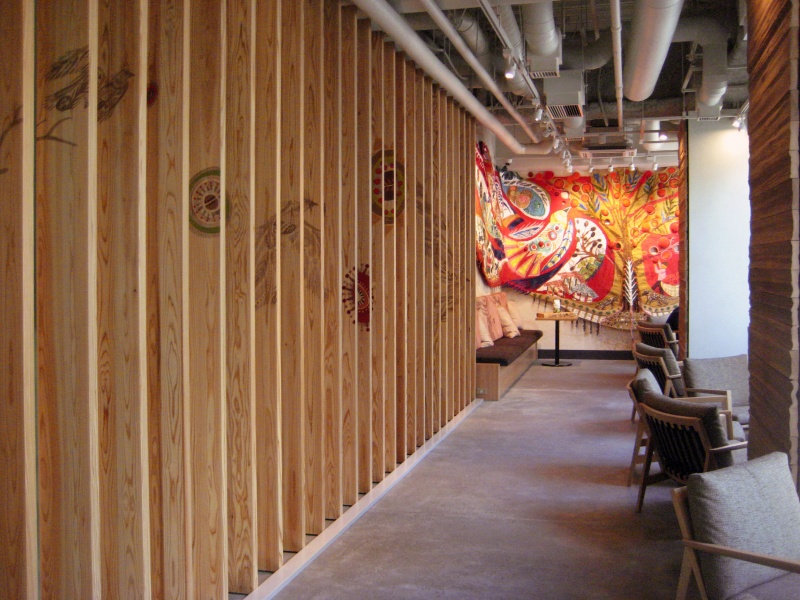 Starbucks also likes to indulge in specially designed and localized coffee shops, such as the one in Ueno Park, the Kuma Kengo-designed branch in Fukuoka, or the popular outlet on Sanjo in Kyoto with a terrace that overlooks the Kamogawa river.
The Starbucks Coffee Japan headquarters recently moved to Meguro in March and has also opened a new "concept store" on the ground floor to celebrate.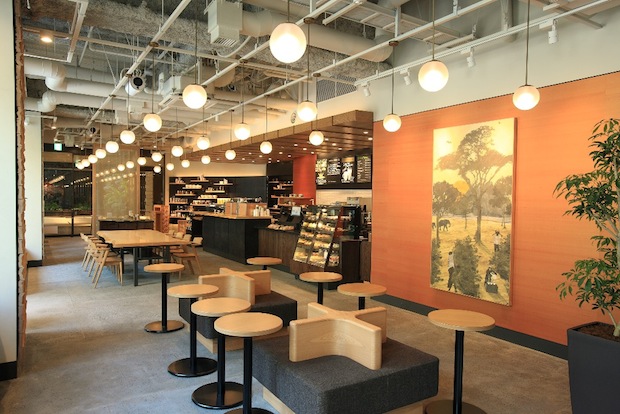 Drawing inspiration from traditional Japanese architecture and gardens, the drink counter and other elements of the store feel more like a chashitsu tearoom than an American coffee shop. Check out the wooden walls, the Japanese plants and the paintings with their distinctly "Oriental" air. There are also screens like shoji sliding doors and other partitions that recall Japanese spatial design.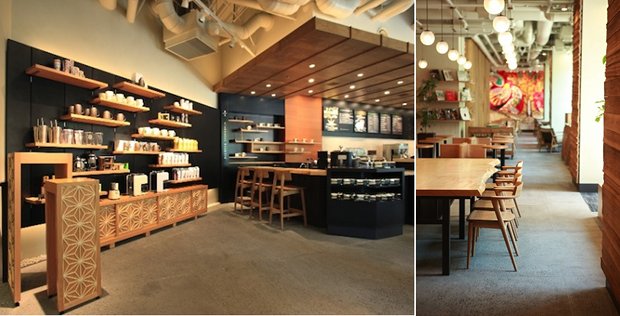 Any branch of Starbucks will feature a line-up of mugs and thermos flasks for sale. The new Meguro store, though, sells Japanese ceramics-inspired mugs for when you want a splash of wa in your latte.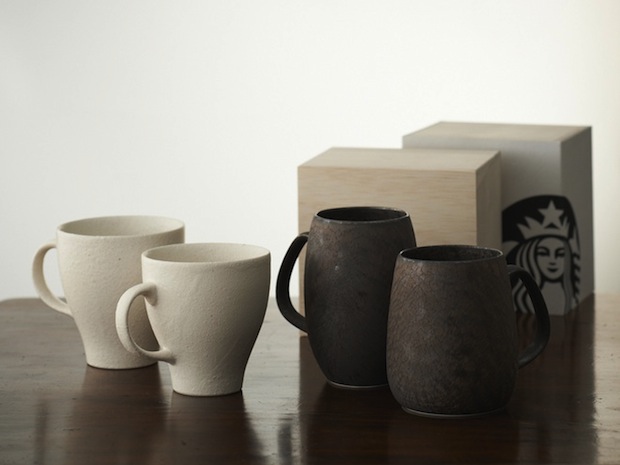 We also love how a third of the branch's sixty-nine seats are designed for solo customers — perfect for metropolitan people who like to visit Starbucks to get some work done rather than chat with a friend.
It opened on May 11th a few minutes from Meguro Station and has been packed ever since.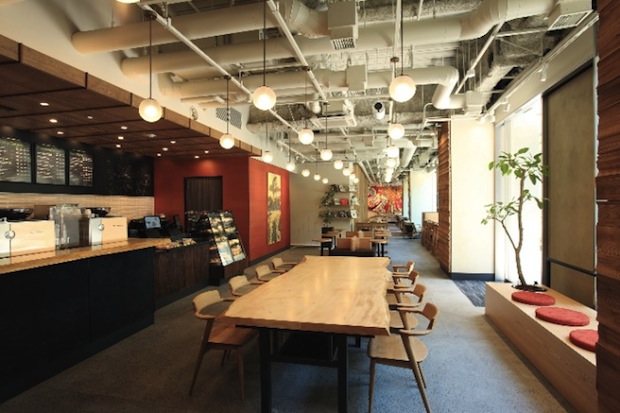 The Meguro area is actually full of traditional crafts and design shops, so this is a very appropriate move by Starbucks. Meguro is also the home to the Japan Folk Crafts Museum, which is no stranger to modern chic either. In 2012 it appointed top designer Naoto Fukasawa to be its head.