Hobonichi has opened Tobichi, a store and gallery in Minami-Aoyama, Tokyo, where it will hold special events and sell its merchandise. It does has a rather unfortunate name in English (the "bichi" part sounds like another word entirely!) but this is significant because it's the first ever bricks-and-mortar store for the Hobonichi brand.
Hobonichi ("almost daily") is one of Japan's best-kept secrets, despite the valiant efforts of a few. Founded by copywriter Shigesato Itoi, it is a kind of web magazine cum fan club with a carefully managed editorial tone.
It is very hard to define why Hobonichi is so successful, especially with a certain kind of Japanese female urbanite in their thirties. Its business model just wouldn't seem to work on paper — but then that's because it's not on paper, it's online. The Hobonichi method consists of building up a popular content portal called 1101.com as a "media" and then selling products alongside this. Since the products are fully integrated into the style of the Hobonichi content, this works very well.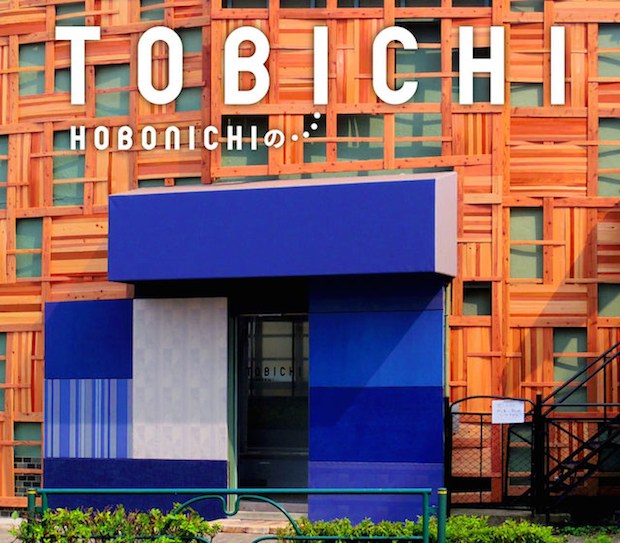 Hobonichi carries no advertising; its revenue is solely from the branded products it offers to fans, everything from calendars to t-shirts and books. The Hobonichi staple product has always been the daily pocketbook/appointment diary, the Hobonichi Techo, now available in English as the Hobonichi Planner. It is full of the usual cute Hobonichi gimmicks, such as little quotes at the bottom of each page, and inspires creative use of its pages.
The planner is Hobonichi's strongest seller and they have sold it through their own online shop and in select other stores, such as Loft. Part of Hobonichi's success lies in how it hasn't spread too far too fast; it has held back, concentrating on curating the distinctly lackadaisical voice of the 1101.com website and its products rather than only trying to flog ever more products to the greatest number of customers.
The new store is located not far from the Hobonichi office and, on top of being a physical place for stocking Hobonichi goods, will also champion the artists that Hobonichi likes, exhibiting their work for free in the space. As such opening times will vary depending on the event or exhibit it is running, though the exterior alone looks impressive enough. If you're in the area (very close to the Nezu Museum), be sure to check it out.