How would you like to use your phone while it remains snug in your pocket or bag? These glasses bring us one step closer to this.
Already spotted by Engadget and others at CNET Japan Live 2014, Matilde's Fun'iki Ambient Glasses mean you can "see" your smartphone without needing to look at it.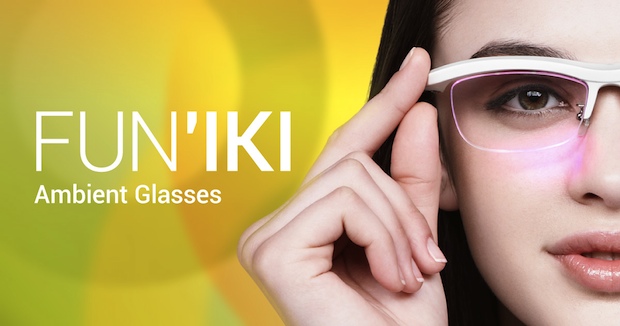 Here's how the makers sell it:
FUN'IKI Glasses are linked to your smartphone, and their multicolored LED lights + sound signals from their micro speaker will notify you of numerous information without you ever taking any action. No more hassle of checking your smartphone every single minute and they look cool. We believe that FUN'IKI Glasses will be a part of your daily life in the most seamless way.
The Fun'iki Ambient Glasses remind us of the JINS Meme Glasses, which we reported on back in May, though there the focus was on notifications to the wearer's physique. This time it's all about handset and online interaction.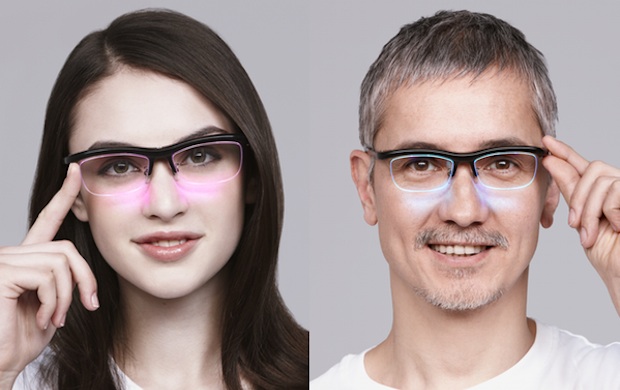 The glasses have arms with built-in speakers, plus six full-color LED lights and a lithium-ion battery that charges up via USB. It features an ambient light sensor (meaning light is brighter in dark environments) and an accelerometer, not to mention Bluetooth and Wi-fi. Oh, and Morse code for some unfathomable reason.
Using a free dedicated app, you assign the various lights and sounds to different notifications, such as email, phone call, social media updates, and so on. So if you see a "red" glow, it means you've got a message from someone or the weather has changed, your stock has jumped in value…
If you're desperately waiting for that mail but don't want to appear rude at a meeting by always checking your phone, you can just let the glasses tell you instead. Likewise, you can get schedule reminders without having to, well, check your schedule.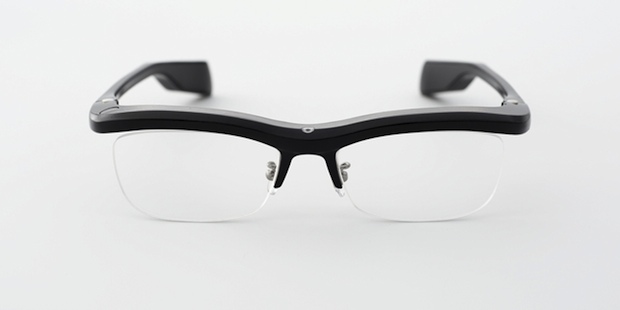 It's like "a Tinker Bell", as Matilde says!
The Bluetooth Smart technology comes from Nordic Semiconductor, while help has also been provided by Paris Miki and the Institute of Advanced Media arts and Sciences.
The designers even reckon that, with its changing lights, the Fun'iki Ambient Glasses will make you stand out at social gatherings and look cool, like a sort of mini illumination show. There is even a special "party" mode with disco-friendly light patterns, plus a "relax" setting offering gentle hues to help you calm down after a long day of reminders and notifications.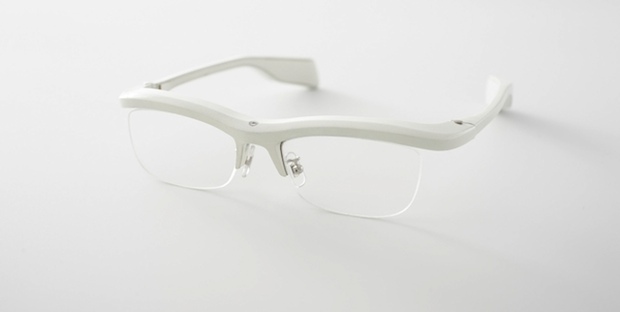 A current Makuake crowdfunding project has raised well over the ¥3 million (about $30,000) target with still more than 30 days left to go! The campaign is offering funders the chance to get a pair of glasses for ¥10,000 (about $100), a more than 50% discount on the regular retail price of ¥23,000 (about $230).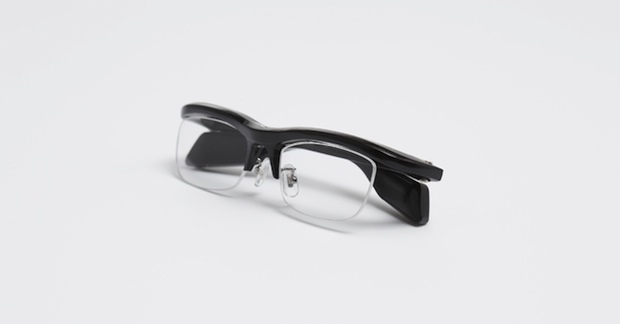 Bad news for Android users, though. The Fun'iki Ambient Glasses only support the iPhone at present.