The claw game is a staple of the Japanese game center arcade, where it is known as the crane game. It has also withstood the tests of time quite well and remains popular, despite its obviously analog nature.
Innovations like this also help keep the game relevant and exciting.
Taito has created a new online take on the claw game. Scheduled to start from this autumn, players will be able to try their luck at grabbing hold of a toy or piece of merchandise in the box by controlling the crane arm remotely via a smartphone app or computer accessing the game website.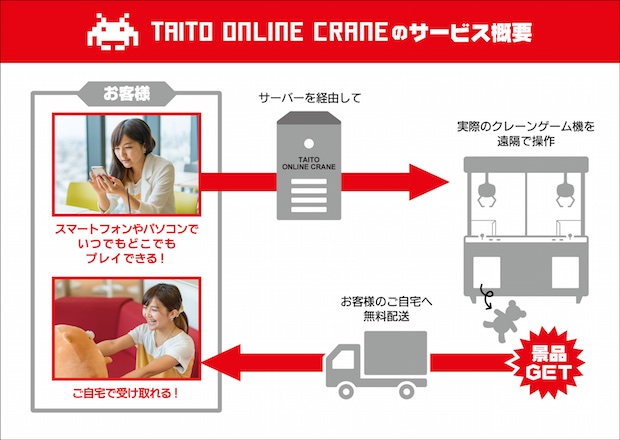 If players are able to secure the prize, it will be then be automatically delivered to the player's home.
The game can be played 365 days a year, 24 hours a day. Details of the app and website have yet to be announced.
We wonder how popular this will be, given that the appeal of the claw game resides in how it is played right in front of you — where you can see how close you are to securing the prize with the claw — and is best enjoyed particularly with a group of friends cheering you on. As neat an innovation as this is, it may not really capture the spirit of the original game.
A similar service, Net Catcher, already launched in Japan in 2015.
The Internet of Things has arrived and has, it seems, intriguing implications even for game centers.