This is a trend that continues to grow and surprise us: large-scale ads and billboards, especially in train stations, with a "physical" or interactive gimmick. From "huggable" columns to others that dispense free candy or posters that can be scratched away to reveal something underneath, these short-term ads are great marketing stunts that generate lots of online buzz and excitement from passersby.
The video game franchise Dragon Quest has been a pioneer of the trend, previously creating chalkboard art, a removable blocks mural, and a bubble wrap billboard.
Now it has installed a giant image of music idol Kanna Hashimoto on the billboard in the Metro Promenade walkway in Shinjuku Station's Marunouchi Line between August 22nd and August 28th. On the billboard, which has often been used for these campaigns, Hashimoto is made up in the likeness of a Healsime called Healie (or Hoimin in Japanese), a minor character in the game and variant on the popular Slime monster.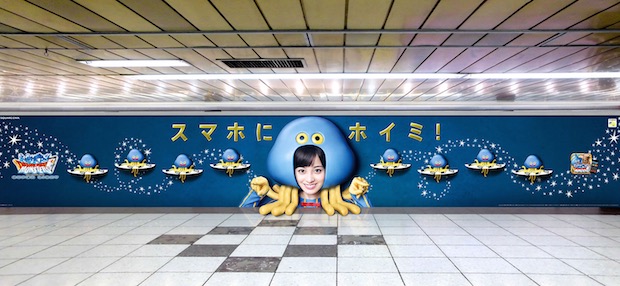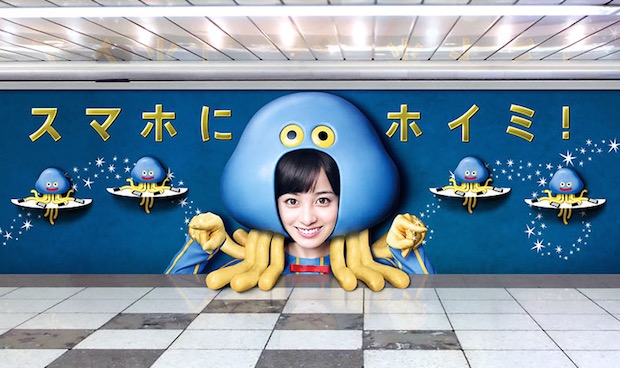 That alone is quite visually striking, but the makers wanted to create an interactive experience to advertise the Dragon Quest Monsters Super Light smartphone game for iOS and Android. Passersby can also charge up their phones on the Healie installation, which is a nod to the "healing spells" the character provides in the game.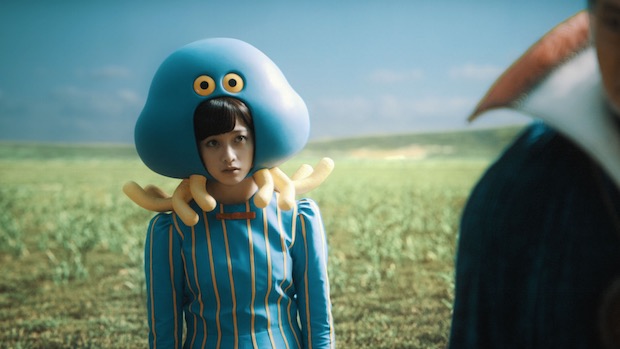 The billboard is part of a campaign also featuring a new TV commercial with Hashimoto advertising the popular game in the guise of the Healie character.