Japan is a nation obsessed with food and also, so people say, childishness. And so it is only natural that the two things would be combined at some point. The result is cooking toys, which Takara Tomy in particular has been really pushing over the past three years.
The latest is the Okashina Tamago Mawashite Purin Egg Flan Maker, which allows you to cook egg flan just by moving a lever back and forth for two minutes.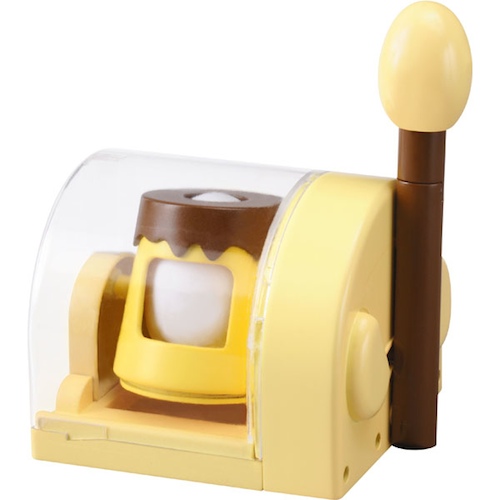 Part a game, part a genuine way to make a dessert, the video promoting the product is frankly remarkable.
This cooking toy trend has been rolling out over the last couple of years now.
Takara Tomy started it off in 2012 with the Takara Tomy Gurefuru Chuchu, a kind of mini-blender attachment to make orange juice inside the fruit itself.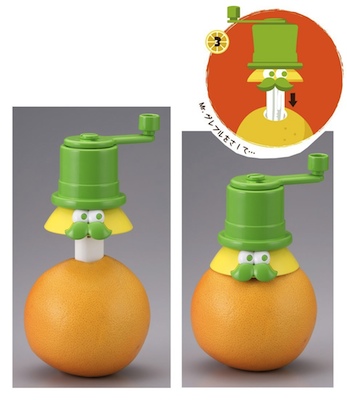 Just watch this video and you will see the instant appeal of the product!
Others then followed in the "Okashina" (literally "silly") series, including the Takara Tomy Chupa Chups Ice Candy Maker and the Okashina Banana Juice Mixer.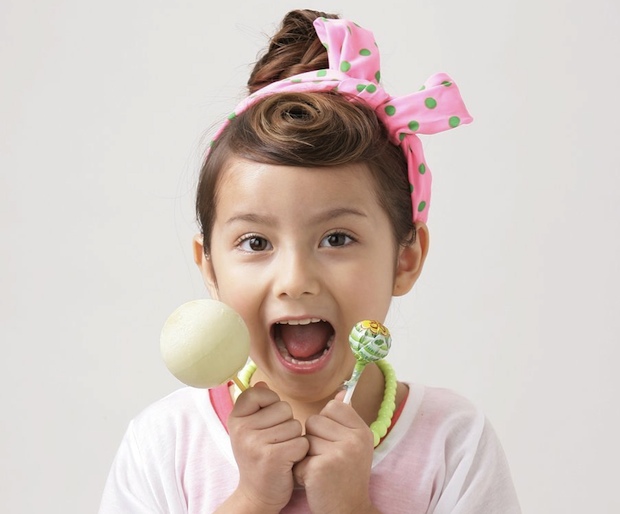 Invariably the products are all marketed with a suitable silly video, usually with an annoyingly catchy song and music. And sometimes dancing too.
Another recent example is the Maracas de Popcorn, which combines making popcorn with a musical instrument (yes, these are also maracas).
No surprise that there is also a funny video.
Besides the tone of the marketing, something common to most of the cooking toys is also that they do not require batteries or electricity for the most part, instead relying on a bit of elbow grease and the enthusiasm of kids. They are also actually very simple technologically but rely on the fun pop design, and the accompanying "action" (or even dance) to appeal to kids and parents.