teamLab has got together with Gucci to create "Infinity of Flowers", an interactive digital installation at the Gucci Shinjuku store from September 13th.
Visitors will be able to "touch" the flowers on the screen and see them bloom, scatter, grow and wither. The installation using a computer program to "paint" the flowers in realtime on the screen. The imagery on the display is created spontaneously by the system. We look forward to the video that will surely be made.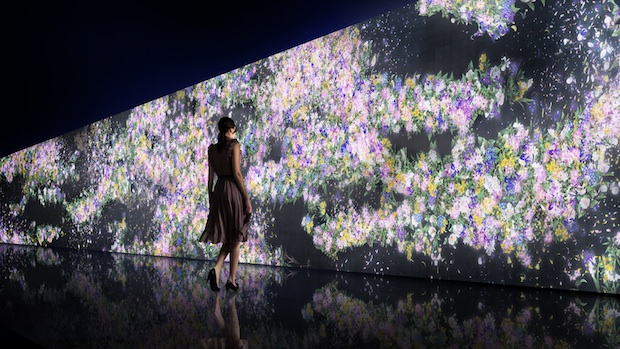 There will also be a teamLab work in display in the 8-meter window that faces Shinjuku-dori.
teamLab is an award-winning group of "ultra-technologists" working with digital experiential media. Its previous projects include a remarkable high school musical, an amazing digital mural of Tokyo at the Skytree, smart clothes hangers in a department store in Shibuya, and many more. This Shadow Dance and Shadowgraph video from early 2011 was a hit, not least because it seemed to adhere to everything we love about Japan — samurai swords and technology!
teamLab already has a florally-themed installation, "Time-blossoming Flowers", at the new KITTE department store in Marunouchi.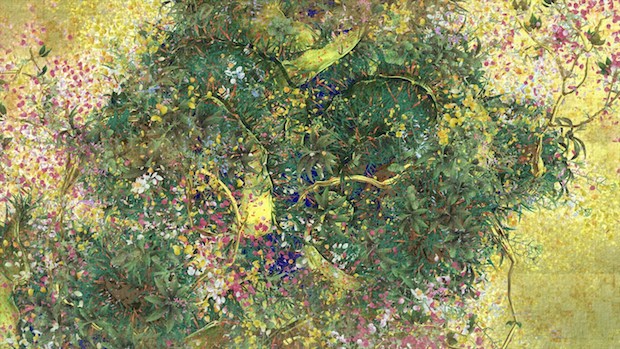 They have a new permanent installation, "Vortex of Water Particles", at Narita Airport's Terminal 1 North Wing (joining their other installation at the South Wing that started last year).
"Infinity of Flowers" will run from September 13th to September 28th at the third-floor event space at Gucci Shinjuku. Entry is free.