It's no secret that we hate the policy that many Japanese hotels, hot springs, pools and beaches have regarding tattoos (irezumi or shisei).
The out-dated custom bans inked visitors from either enjoying their facilities or at least displaying their tattoo(s) while doing so. Ostensibly it is to show that the facilities do not accept Yakuza (gangsters) on their premises, since Yakuza are famous for their tattoos (similarly to the Russian mafia).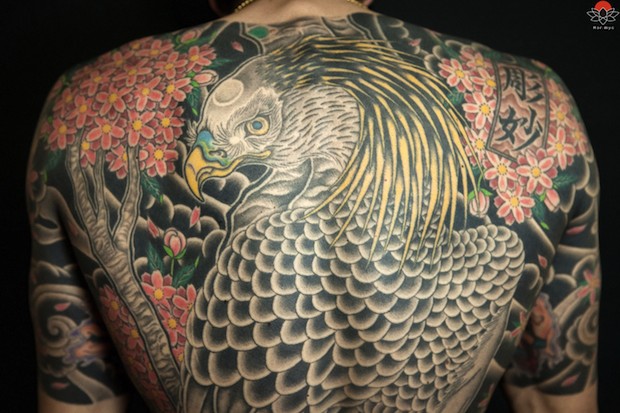 [Image source]
However, the Yakuza do go to baths which they control — or even if they don't own it, the staff would be far too scared to actually try to prevent a gangster from jumping into the tub. So this rule ultimately only affects and inconveniences ordinary people.
More and more Japanese people have tattoos as their stigma and criminal association has decreased over the years. And of course, many foreigners with no background in Japan will innocently believe they can enjoy the waters at a famous hot spring or deluxe hotel without the need to worry about the artistic ink on their body. This frequently leads to so-called "cultural clashes" between fussy members of staff and bemused tourists.
The rules have to change. It's not "Japanese culture" and is not a reflection of contemporary society.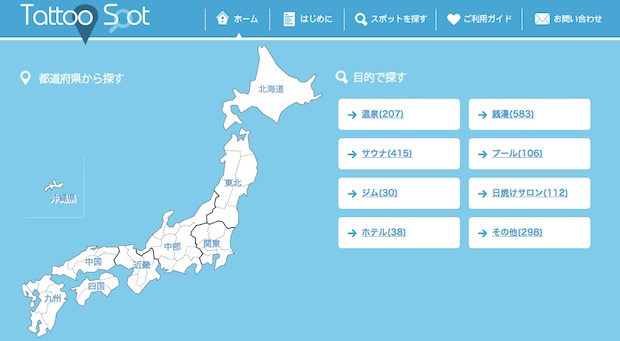 One indication that it's not only foreigners who bang on about this problem is Tattoo Spot, a website that introduces bathing facilities and tells you where tattoos are accepted. At time of writing there are over 900 listings, all user-sourced and regularly updated.
You can search by region or by facility type. There are listings for onsen (hot springs), saunas, sento (public baths), swimming pools, tanning salons, gyms and hotels.
The rating system is neat. There is a measly one star for places that refuse customers with tattoos; two stars is where they say you cannot enter even though there are actually many tattooed guests; three stars means it's okay with a tattoo as long as you hide it; four stars is "case-by-case"; and the full five stars are awarded to forward-thinking places that do not care if you have a tattoo or not.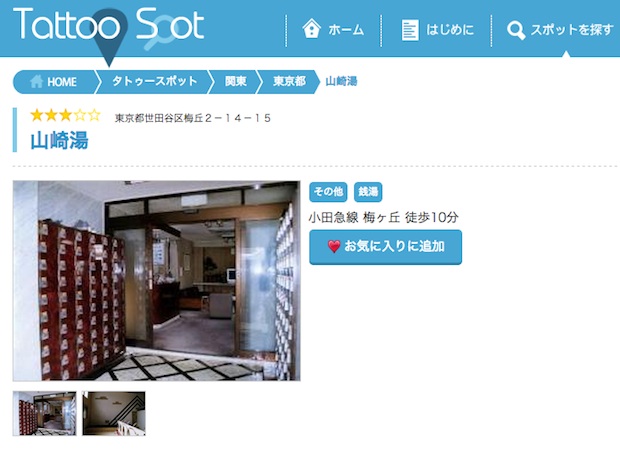 While the site is only in Japanese, no doubt non-speakers can get by with a browser translator tool.
[Hat tip to
Metropolis
]