"Toy Tokyo" is a new photography book by Manami Okazaki, a collection of 26 interviews and images.
New from Kingyo Books, "Toy Tokyo" features "the work of several photographers who are either from, or are shooting in Japan. While generic, commercial, travel photography based on stock has become the norm, 'Toy Tokyo' captures the exhilaration of travel photography and life on the road, in one of the world's most intense locations."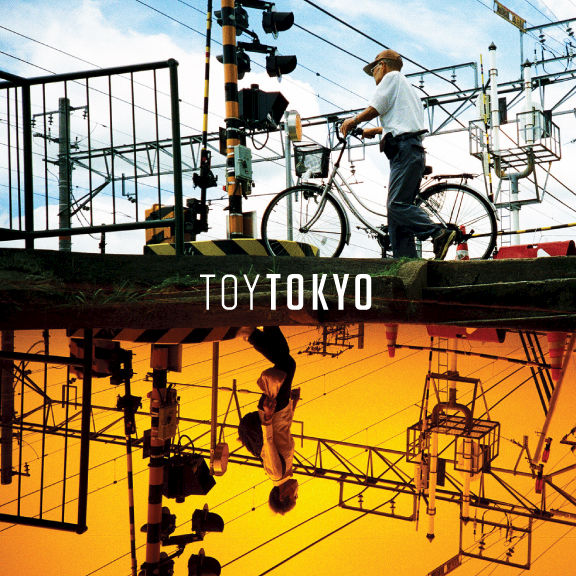 Photographers included in the book are: Frederic LeBain, Takeshi Suga, Cory Lum, Taiju Fubuki, Yusuke Abico, Genqui Numata, Hodachrome, Jorge Sato, Michael Feather, Katherine Oktober Matthews, Leo Berne, Kevin Meredith, Tommy Oshima, GHST WORLD, Kevin Meredith, Rei Sato, Paolo Patrizi, Sean Lotman, Jorge Sato, Remo Camerota, Michael Lyons, Martin Cheung, and Naga.Design by Cakefortiger.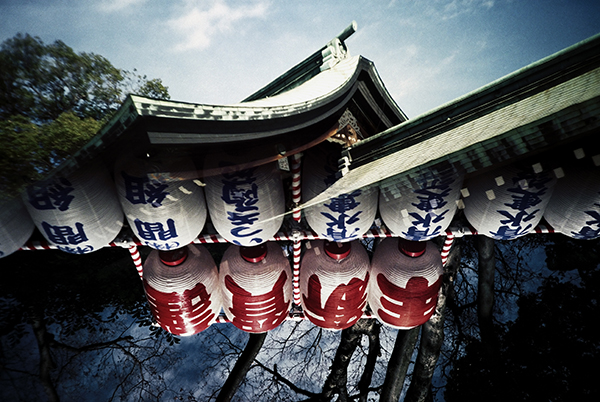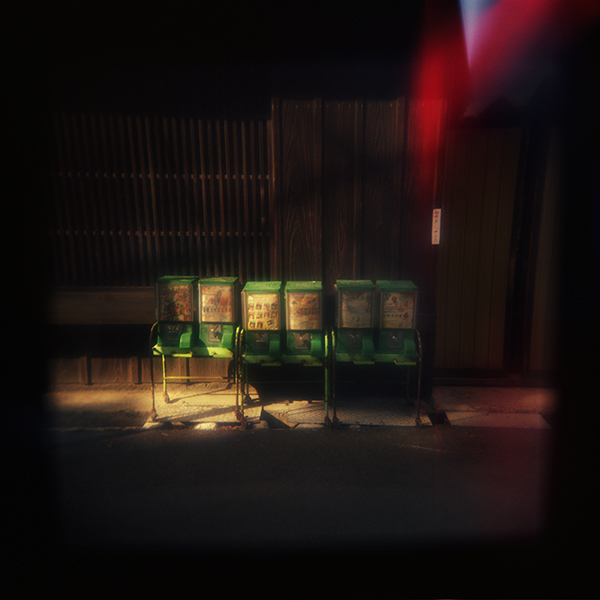 You can read comments from some of the contributing lo-fi photographers over on GUP Magazine.
For example, here is what Michael Feather (responsible for the image below) says: "The reason I went with the pinhole is partly because commercial work is mostly digital, so to get away from that aspect, and with digital now, and iPhone and smart phones, we can shoot anything any time and stick a filter on it. You are playing around. You don't start out with an actual vision, you just snap away. Whereas, when you start using something like a pinhole, with film, you start to think about what you are doing. You have made a conscious decision at the start."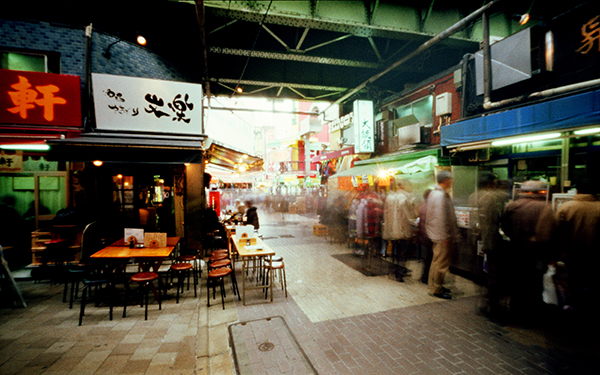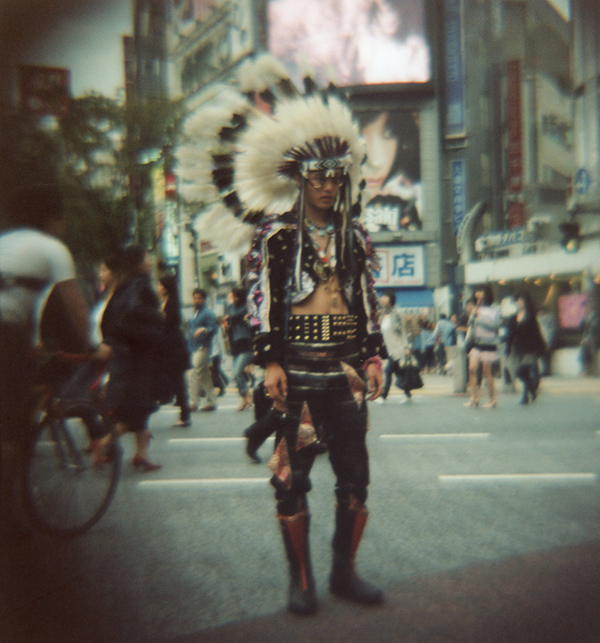 "Toy Tokyo" is promised as the first in a series of location-specific toy camera photography books. It is available for $30 from Kingyo Books.
Australia-born Okazaki is the author of other coffee table books like "Kimono Now", "Wabori" (on traditional Japanese tattoos) and "Kicks Japan" (about street culture and sneakers).