Was this inevitable? The fashion doll series Blythe and otaku idol character Hatsune Miku have got together.
While Blythe is now licensed by Hasbro and originally American, the dolls with oversized heads are popular in Japan. The doll starred in a TV commercial for the department store Parco in 2000 and Takara made new editions of the dolls in 2001.
The new Hatsune Miku Meets Blythe: Eclectic Super Idol doll was put on pre-order on Junie Moon, a shop on the Rakuten platform, from 12pm on September 5th and immediately sold out. They then went on pre-order on the Takara Tomy online store yesterday and not surprisingly also sold out.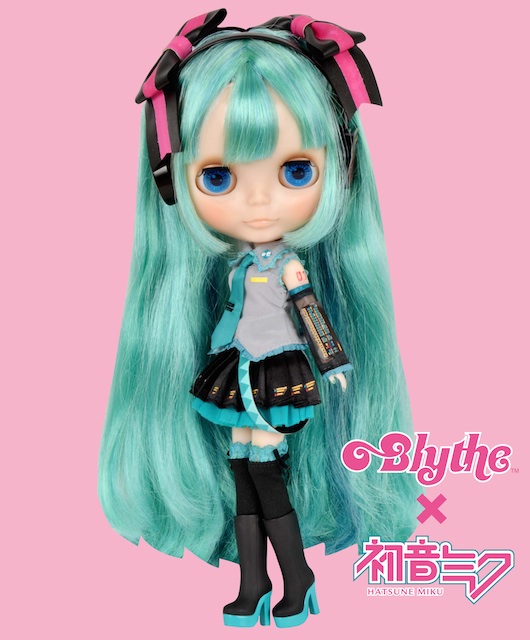 The limited edition doll is priced ¥20,000 (nearly $200) plus tax and if you are lucky enough to get your hands on one, expect it to shop in early February 2015.
Hatsune Miku, the virtual idol first created for the Vocaloid system, has since become a veritable industry in its (her?) own right, responsible for racing bikes, an opera, and more.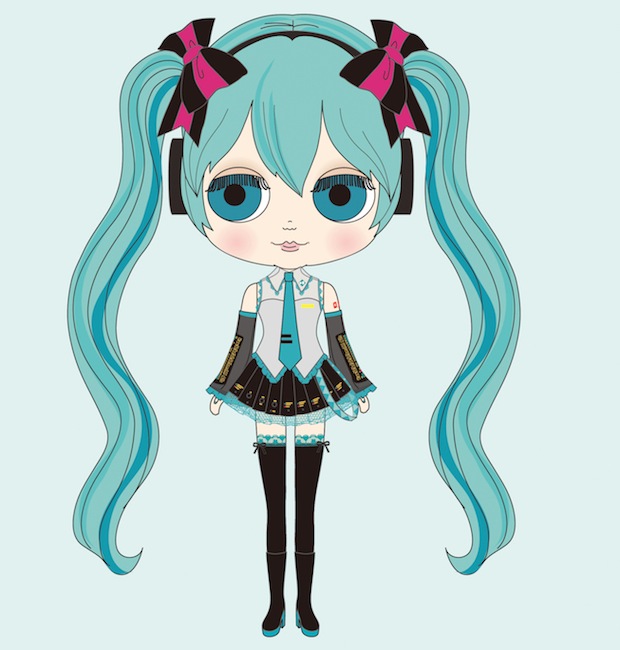 The Hatsune Miku Meets Blythe: Eclectic Super Idol doll features a tie, ribbons, a skirt and boots, and Miku's trademark turquoise hair.
What do you think? Cute? Weird? Or both?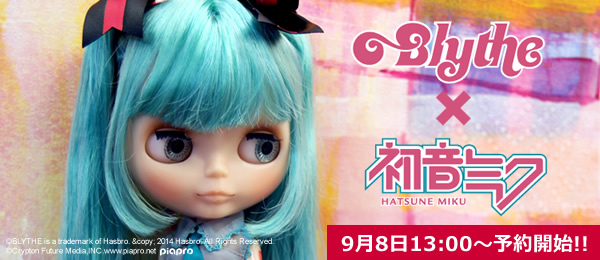 It's far from the first time that the idol has become a physical doll, though. Pullip Dolls previously created a 12-inch doll of the Vocaloid star.