Japanese people love to dress up.
There's hardly a public event these days that doesn't seem to feature a colorful mascot in a large costume or some crazily dressed comedian.
So should this surprise us? When Ueno Zoo decided to do a drill for an escaped animal they got a cute female zookeeper to dress us as a gorilla to battle her colleagues for the day.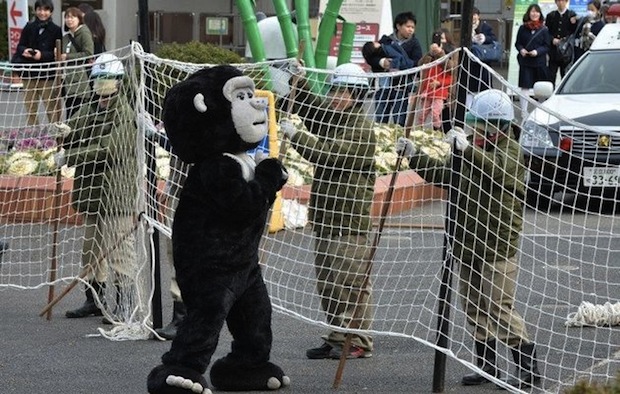 Here the idea was that there had been an earthquake and the "gorilla" had somehow got free from its compound. The staff then had to use their skills to corner the roaming beast in the zoo grounds.
Needless to say, there were no injuries and the fake ape was captured successfully with nets. 150 staff and members of the emergency services took part in the drill.
Far from just larking around on a chilly February day, the zookeeper who played the gorilla may have a career as an actress awaiting her. She says she really tried to get into character and "feel" what's it is like to be hunted and captured. She says she got in touch with the animal's fear.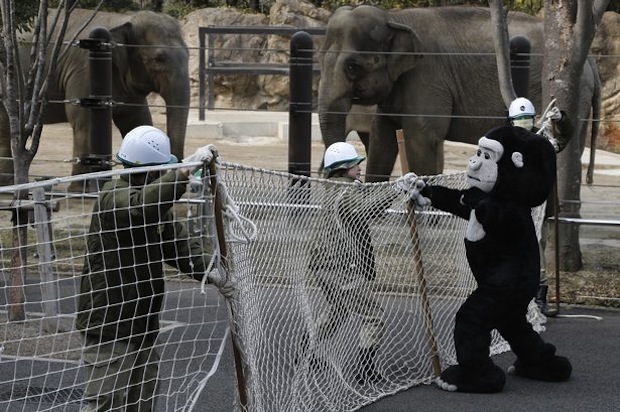 Ueno Zoo actually does this drill every year, becoming a great media stunt and entertainment set piece for visitors as well (and of course, doing the flames of the foreign media's "wacky Japan" stereotype no harm either). Past animals (that is, zookeepers in furry suits) include an escaped orang-u-tan, zebra and rhino.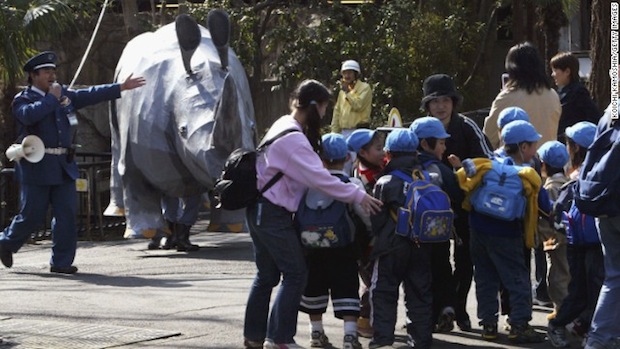 Ueno Zoo is no stranger to genuine escapees either. In 2010, a wild Japanese macaque was on the loose on the streets for some time before being re-captured in a nearby park.