It's Valentine's Day in Japan (and it's snowing again too).
While in Japan famously it's actually the custom for the girls to give a gift on February 14th, with the men giving something on March 14th (called, obliquely, White Day), either way, today is a day for couples.
Here's some tips from JapanTrends about how to spend the day with your special someone.
Tokyo Tower
Almost a cliche, many couples head to the 333-meter-tall Tokyo Tower to climb to the viewing platform, snuggle up close and enjoy the view. However, on bad weather (like today), the viewing platform may be closed.
Other options include the Tokyo Skytree, the Park Hyatt Tokyo, or any of the restaurants in the Sumitomo Building in west Shinjuku, all of which accord fantastic views of the city at night. You could also go the Roppongi Hills, since there is at least one part of the complex near the Roku Roku Plaza where you can pose for pictures against a backdrop of the famous red tower.

Aquarium
It's also very common to go on a date to an aquarium, not least because the darkened spaces offer ways for shyer couples to cuddle or hold hands in public.
We recommend Sumida Aquarium (Skytree), Sunshine Aquarium (Ikebukuro), Tokyo Sealife Aquarium (near Tokyo Bay), Epson Aqua Stadium (Shinagawa), or the Kaiyukan (Osaka).
Chocolate
This is more a duty than a genuine gift, though your partner will be thrilled if you can get something which isn't just the well-known brands. However, offices will customarily organize mass chocolate-giving to colleagues, in which case it is usually fine just to resort to basic chocolates like Tirol.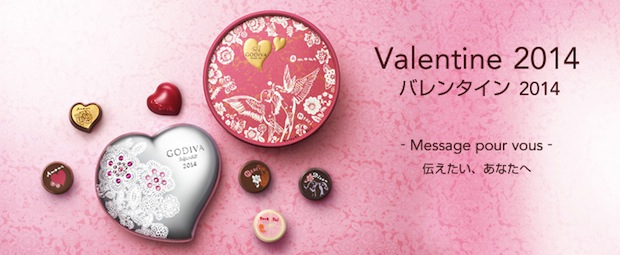 Godiva used to be THE chocolates that people would try to get for Valentine's Day. Recently, though, Godiva has opened so many branches around Japan that its value is far less prestigious. This means you will have to search a bit more around the department store food halls for something special that will impress your loved one.
Love Hotels
Another tradition is to finish off your date with a trip to one of Japan's many love hotels. This is a necessity if you or your partner still live with their family (common in Japan for many people even in their twenties or thirties), though it's also fun just to go sometimes even if you actually have your own apartment, since the beds and baths are big.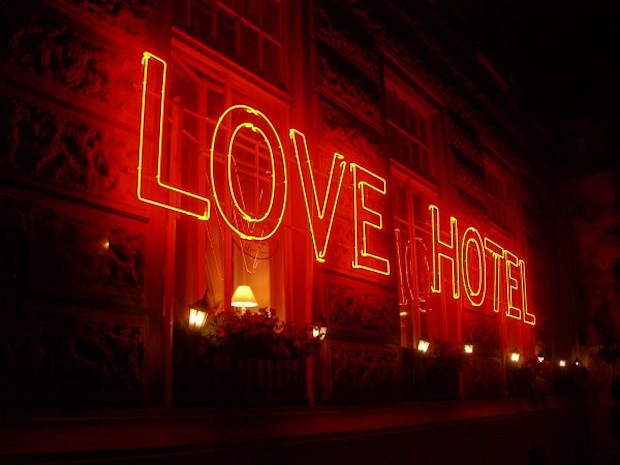 Areas like Shibuya, Ebisu, Shinjuku and Ikebukuro all have their own love hotel districts, though some are sleazier than others (Ikebukuro and Shinjuku's are particularly notorious for existing primarily as facilities for business transactions to take place rather than romance). It's best to avoid the rather run-down hotels in Uguisudani and Ueno if you want to give off an aura of classiness.
Be warned. You may have to wait till you can get a room. You also defy convention and head to the love hotel before dinner to avoid the rush.
Onsen
While taking a day off and heading to a hot spring resort may not be practical for everyone, you can still get an onsen experience inside a big city at one of the "super spas". The easiest choices are Oedo Onsen Monogatari out in Tokyo Bay or Spa World in Osaka. Of course, it's best to also stay overnight.

Unusual Dates
How about visiting a cat cafe? Or a Penguin Bar?
And if you have any more tips, feel free to share them with us in the comments.