It's hard to believe that Sanrio's most successful creation and Japan's most famous cat is 40 years old!
It's true, Hello Kitty turns 40 this year and to celebrate Sanrio is teaming with Bandai to offer a special Chogokin model version of the feline character.
This isn't just a random collaboration. Popy's Chogokin models are also 40 this year and while the two series typically attract different kinds of fans, there's nothing like an innovative pairing like this to inspire a new generation of fans.
Behold the Chogokin Hello Kitty Robot.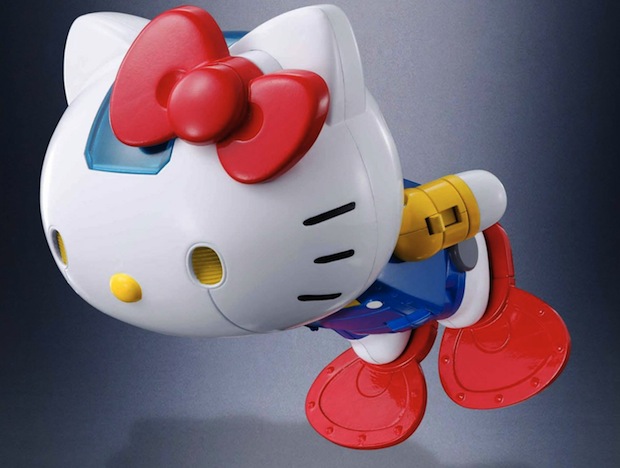 Kitty is of course actually meant to be British, which the official video for the toy references at the start. The toy she drops in the pond is from Mazinger Z, the manga and anime which featured the fictitious material chogokin ("super alloy") and was the genesis for the series of die-cast metal robot and character toys.
The idea is that Kitty updated into a Chogokin Hello Kitty Robot by a fairy as a reward for being honest. The new Kitty can swim underwater ("Dive Mode"), fly in the sky ("Flight Mode") and even do battle with black cats ("Fight Mode") with a powerful "Robot Punch".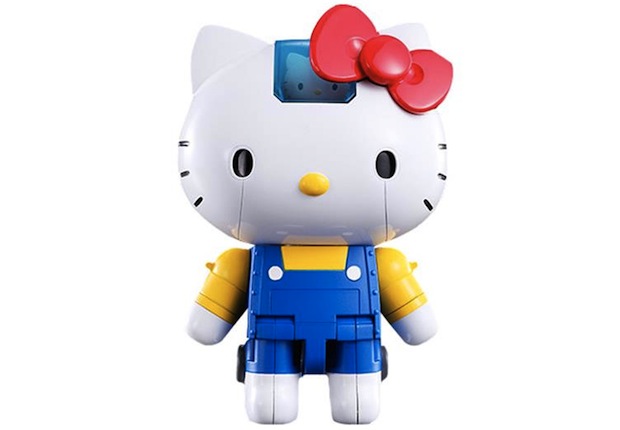 While she isn't an actual robot — sorry, you have to make her move yourself — the attention to detail is impressive, not least all the functions (the aforementioned "Robot Punch" and changing eyes), plus there's even a mini Kitty who sits inside the head as the "pilot" — just twist Kitty's ribbon to open up the capsule!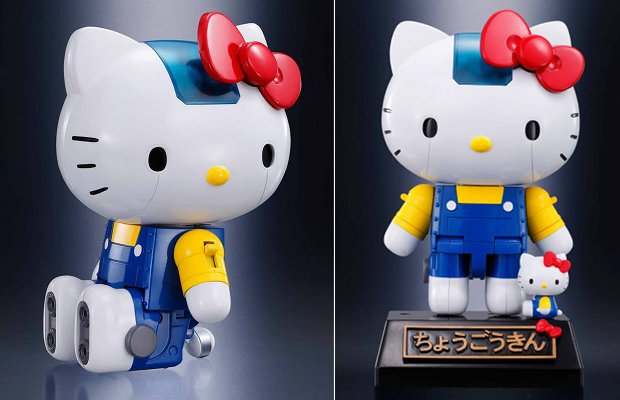 The Chogokin Hello Kitty Robot Model will be released in late June.