In spring 2013 Japanese women's fashion will surely be dominated by a vintage and retro look.
We've been searching some shops and catalogues for great examples of the new season's trends.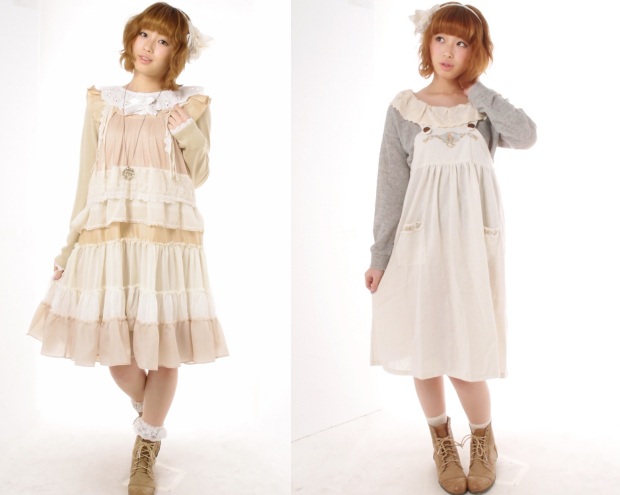 Inspired by the awakening nature, trend colours are ecru, beige, brown and light blue. Basically every pastel tone is set to be very trendy this spring!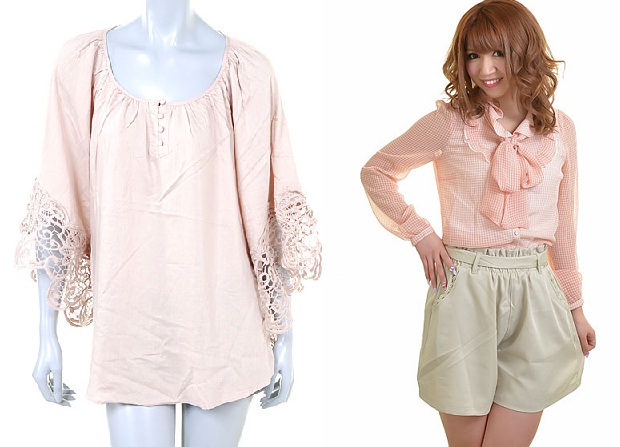 The comfortable, baggy style creates a cute and innocent look and also round collars are very popular.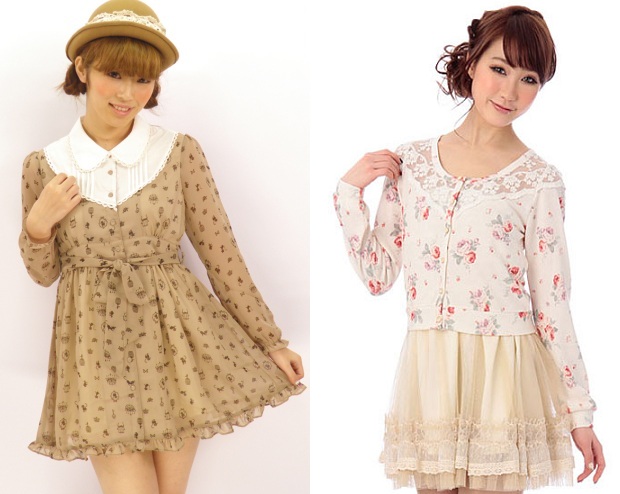 Flowery patterns seem especially to dominate the spring fashion, but also other patterns with cute images or a simple spotted pattern is in.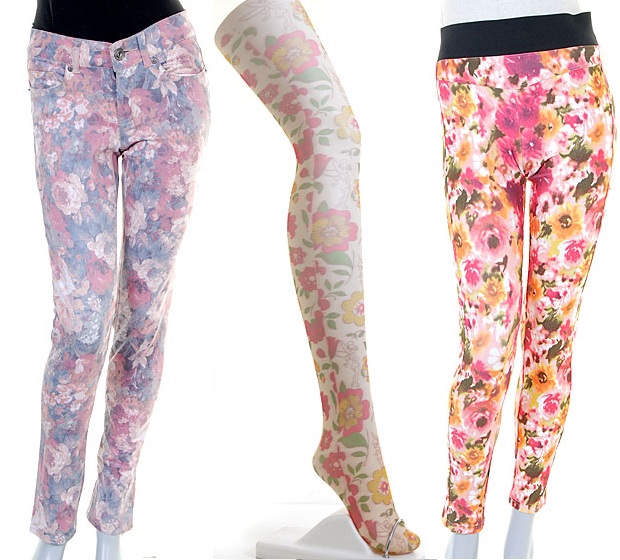 Another must-have are accessories in pastel colours and shades of brown. Also for accessories flowers seem to be the trending motif.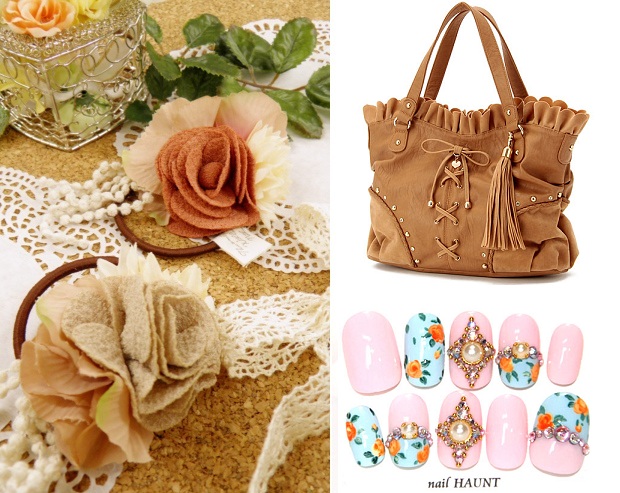 Continuing the trend of the winter, the best color for shoes remains brown, but also other light colours fit the style very well.